Online booking and payment (only)
1) Booking is easy and fast, available 24/7 anywhere you have internet!
2) A credit card or visa debit is required. It's the only way we do business.
3) Your card will be billed after your appointment and we'll email a receipt.
4) You can use that receipt for your extended health coverage, if applicable.
5) This system allows us to focus on being great clinicians. We hope you'll like it!
physio + chiro + massage therapy for people who love movement
At Lift Clinic, our team of therapists share a passion for clinical excellence, active living, sport, self care and strength training. We meet every week to advance clinical learning, discuss shared clients and work through our own physical limitations. When appropriate, your therapist may advise you of particular skills or abilities outside their scope that may benefit your rehab and performance goals by working with another clinician.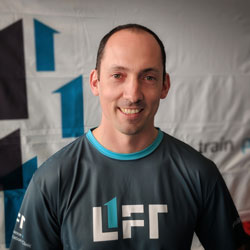 Travis Dodds
Registered Physiotherapist, Masters of Science in Physical Therapy, Certified in IMS by Kinetacore
Full bio at travisdoddsphysio.com
Travis uses detailed assessments, manual therapy, IMS (dry needling), rehab exercise and performance exercise to help clients achieve their goals. What sets him apart is a breadth of experience ranging from clinical to onsite sport work, and rehabilitation to performance and proactive movement training. He is known for caring treatments and thorough explanations. Ask him about his experiences working with local youth and varsity sports teams and events.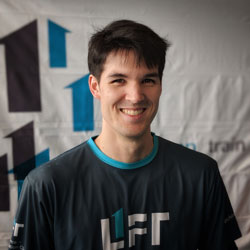 Daniel Sisson
Registered Chiropractor, Doctor of Chiropractic, Masters of Exercise and Sport Science
Full bio at chirobydan.ca
Daniel is a new school chiropractor who cares deeply about finding lasting solutions for his clients. He is a highly skilled manual therapist, but his ability to assess the whole body and address both pain and it's cause sets him apart. Your treatment with Dan may include hands on, exercise, and a versatile range of therapeutic and performance exercise. Ask him about his latest sport experiences, goals and injuries, his varsity sport experience and his master's of sport science he completed during his Chiro studies!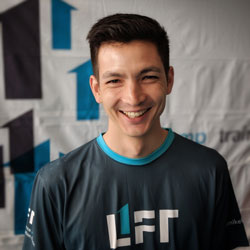 Mike Fung
Registered Massage Therapist, Diploma of Massage Therapy
Full bio at mikefungrmt.ca
Mike is a skilled therapist who cares deeply about his clients. In addition to his gifted hands, he regularly advises clients on exercise and collaborates with physio and chiro when appropriate. His clients also praise his ability to listen. He will dial pressure up or down based on a combination of patient preferences and sound therapeutic rationale. Ask him about his experiences coaching youth to multiple gold and silver medals nationally and internationally as one of our country's top ultimate frisbee coaches!
Questions? Ask your therapist
if appropriate you can specify a therapist or discipline (physio, chiro, massage therapy)