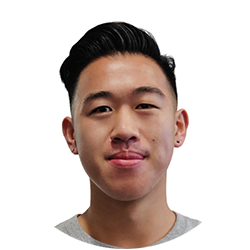 REGISTERED MASSAGE THERAPIST
Through Stanley's experience with his own sports related injuries, he has gained knowledge on rehabilitation for long term results. He believes pairing manual therapy with active rehab exercises will greatly reduce pain and prevent injury. Stanley values not only getting the client pain free, but also maintaining that pain free movement. Ask Stanley about his experiences with playing volleyball, and his passion for exploring new places!
Certification: Registered Massage Therapist
Clients love booking online: Easy, fast, no waiting, available 24/7.