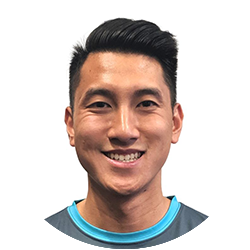 Sam integrates movement education, manual therapy and functional exercises to help clients reach their highest potential in function and quality of life. Sam values working with his clients to create and achieve their goals as a team. He draws upon his experiences through school, varsity athletics, personal rehabilitation to help guide patients toward their goals. Ask him about his experiences coaching and playing volleyball. Sam also has a black belt in Tae Kwon Do and enjoys kick boxing to stay active.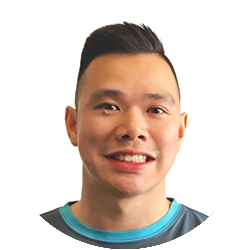 Henry loves helping clients from all walks of life to overcome movement and pain limitations. Following several successful years as a personal trainer, Henry completed a Masters of Physiotherapy in Sydney Australia. After graduation, he worked "down under" for a few years before returning home to Vancouver to start a family. Ask him about his experience as a team trainer for high-level volleyball and Aussie Rules Football clubs, a powerlifter, and staying active with his pugs Bruce and Jet!
Daniel is a new school chiropractor who cares deeply about finding lasting solutions for his clients. He is a highly skilled manual therapist, but his ability to assess the whole body and address both pain and it's cause sets him apart. Your treatment with Dan may include hands on, exercise, and a versatile range of therapeutic and performance exercise. Ask him about his latest sport experiences, goals and injuries, his varsity sport experience and his master's of sport science he completed during his Chiro studies!
REGISTERED MASSAGE THERAPIST
Mike is a skilled massage therapist who cares deeply about his clients. In addition to his gifted hands, he regularly advises clients on exercise and collaborates with physio and chiro when appropriate. His clients also praise his ability to listen. He will dial pressure up or down based on a combination of patient preferences and sound therapeutic rationale. Ask him about his experiences coaching youth to multiple gold and silver medals nationally and internationally as one of our country's top ultimate frisbee coaches!
Travis uses detailed assessments, manual therapy, IMS (dry needling), rehab exercise and performance exercise to help clients achieve their goals. What sets him apart is a breadth of experience ranging from clinical to onsite sport work, and rehabilitation to performance and proactive movement training. He is known for caring treatments and thorough explanations. Ask him about his experiences working with local youth and varsity sports teams and events.