Squat deeper and optimize your health and performance with Lift Clinic's team of physio, chiro, RMT and strength coaches! 
This post will focus on the reset techniques used to improve the range of motion in the deep squat pattern. 
We squat every single day to sit down, pick things up, and use the restroom! The ability to get into a deep squat also ensures your body can tolerate reps and reps of extreme positions involved in sports. Example: digging a low ball in volleyball, squatting down as a back catcher, or setting up a good start position off the blocks as a sprinter.
If you haven't already, check out our previous post on deep squat assessments where we show assessment techniques to test ranges of motion through the spine, hips, knees, ankles, and feet.
For any given movement pattern, our treatment approach follows 4 major steps:
Techniques used to test ranges of motion and find the root causes of limitations
Hands on treatment techniques used to improve & restore limited range of motion
Exercises or self treatments that help maintain the gains made from the reset techniques. 
Exercises that develop strength, resilience, and coordination for the desired movement pattern.
Visit our IG post to see the hands on treatments that we use for the deep squat!
 

 

 

View this post on Instagram

 

 
Resets are hands on techniques used to improve & restore limited range of motion. These techniques may also be useful in managing symptoms and temporarily decreasing pain or tightness. As well, resets can target the muscles, fascia, and/or joints.
The reset technique will be selected by a Lift clinician to meet each client's unique needs. This is guided by the detailed assessments covered in our last post. 
It's important to retest after treatment to see if the reset technique was effective and if there is actual improvement. 
Listed below are some of the common techniques that we use to treat deep squat limitations.
Deep squat reset techniques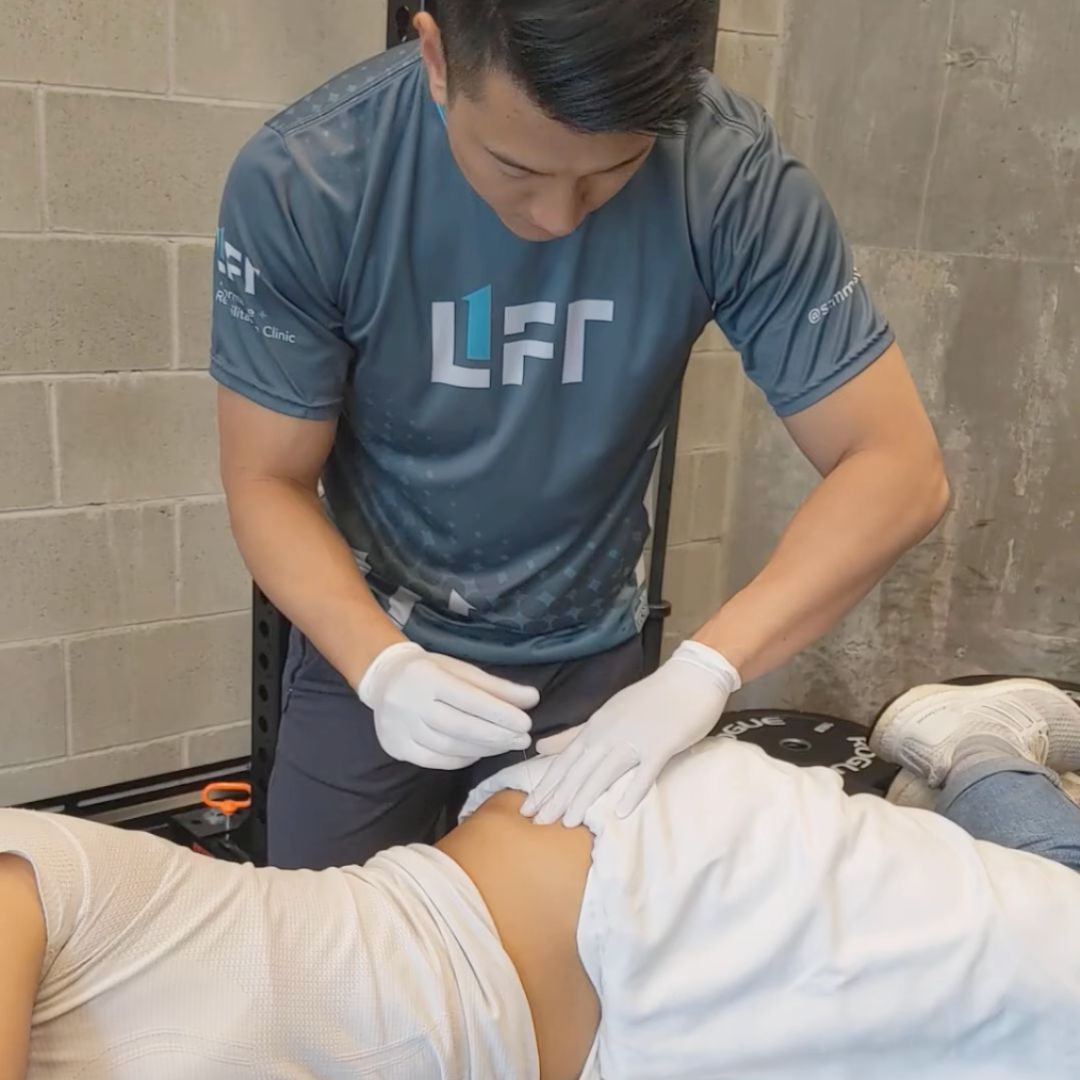 1) Intramuscular stimulation (IMS)
Intramuscular stimulation of the glute muscles improves hip internal and external rotation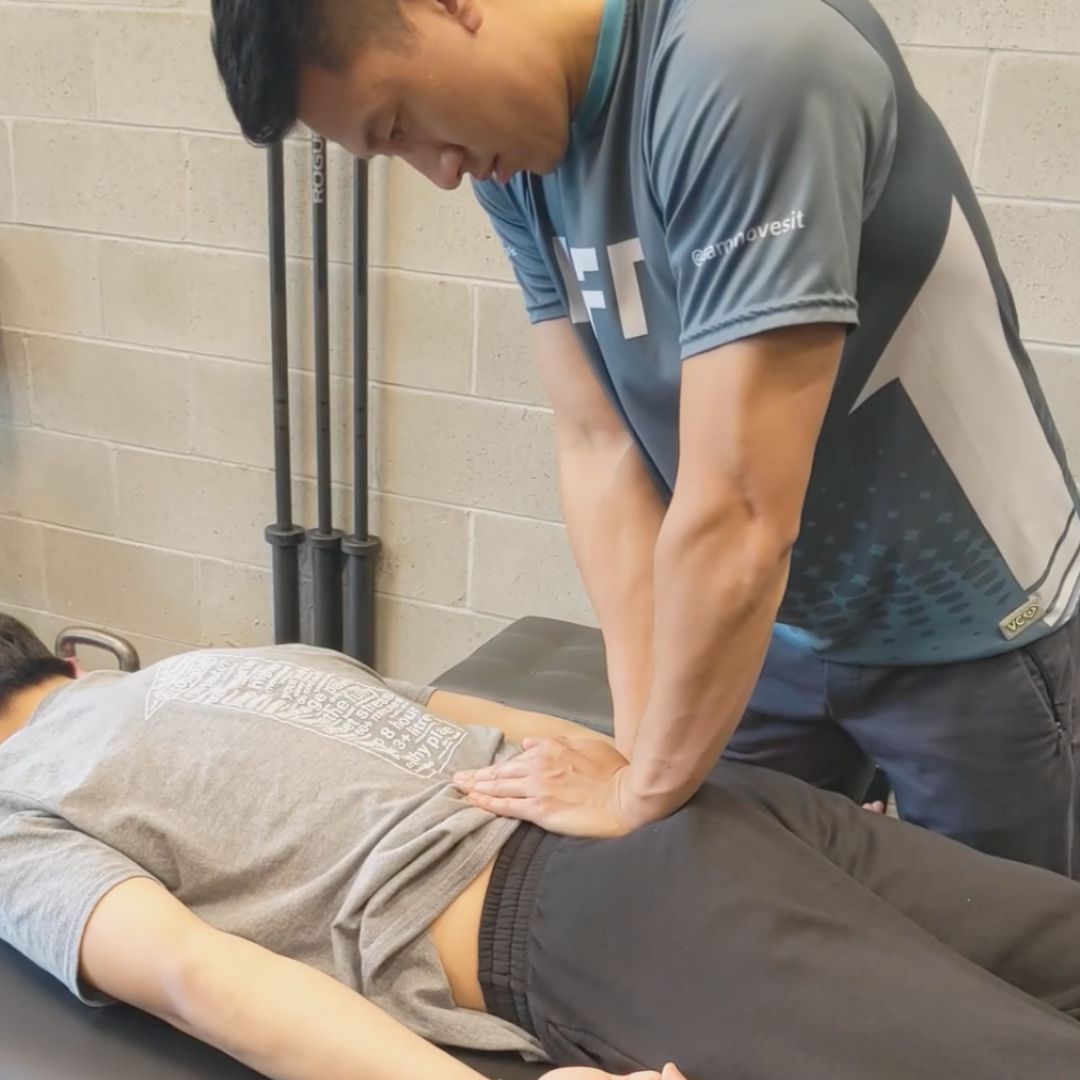 2) Sacroiliac joint mobilization
Sacroiliac joint mobilizations help improve hip rotation by affecting movement between the pelvis and sacrum, which is effective in freeing up movement in the hip joint
3) Hip traction adjustment
A hip traction adjustment helps improve general hip mobility and provides a traction/decompression stimulus to the joint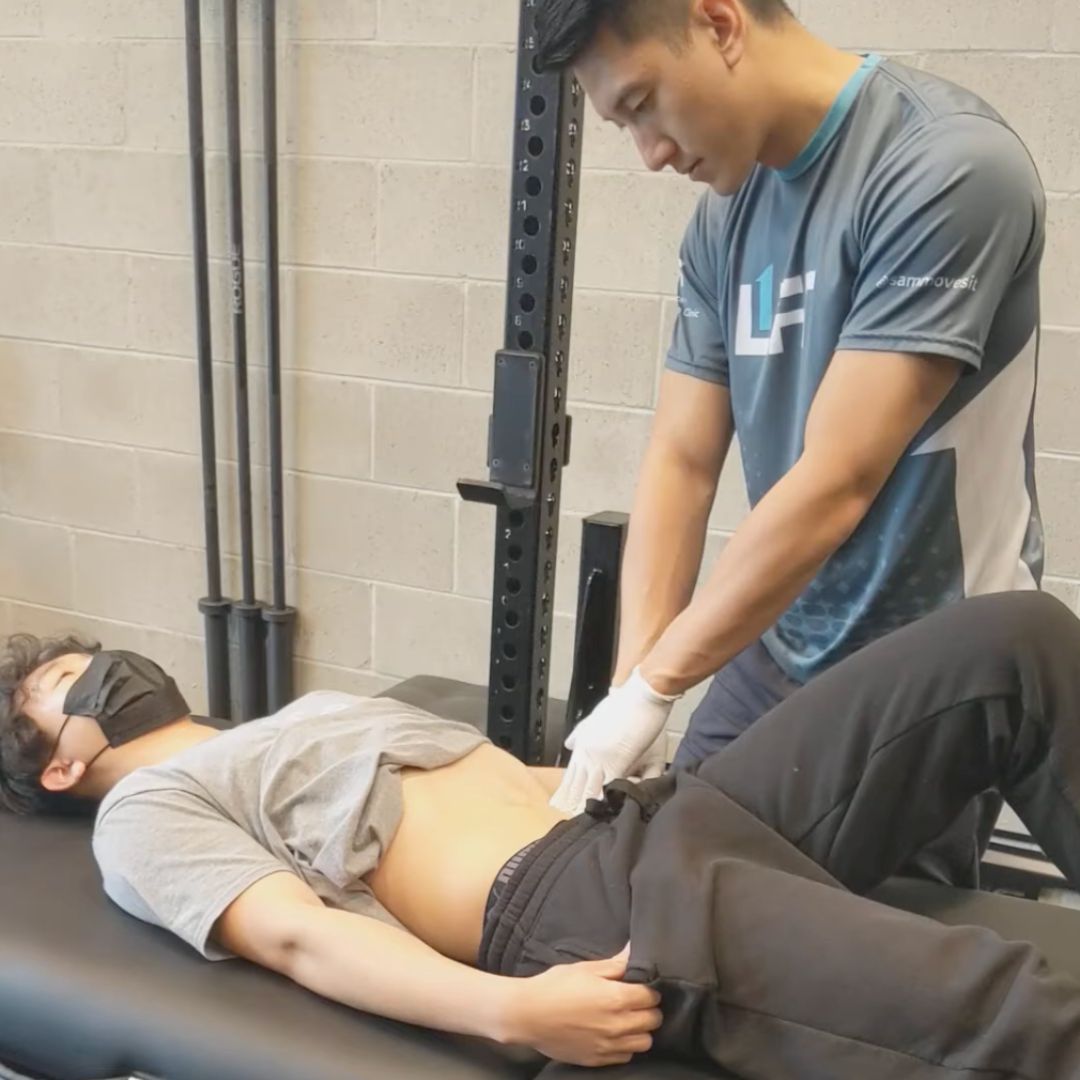 4) Soft tissue mobilization (STM)
Soft tissue mobilizations of the various muscles in the hip helps to improve range of motion
Book an appointment to reset your deep squat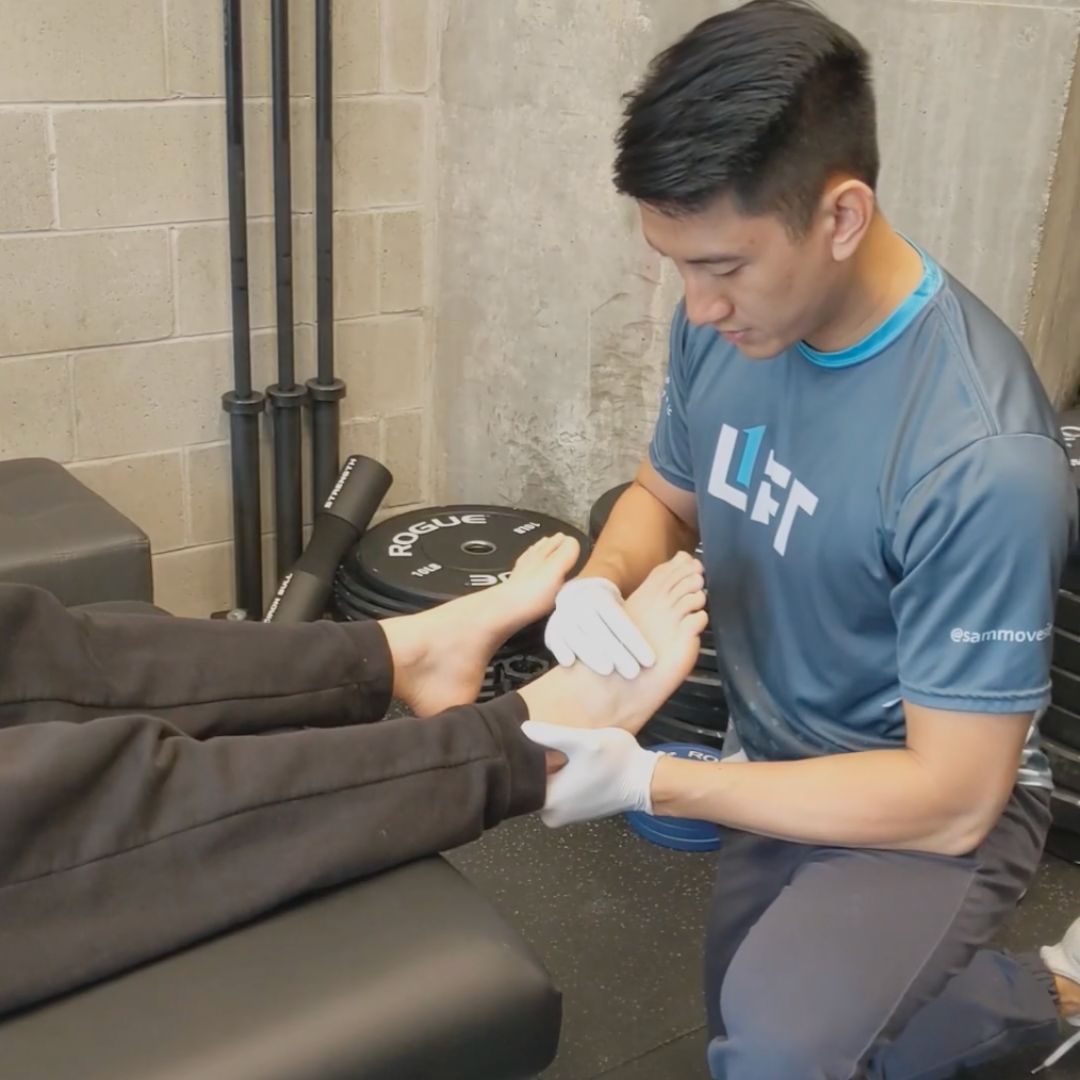 5) Forefoot mobilizations help improve supination and pronation mechanics in the ankle and foot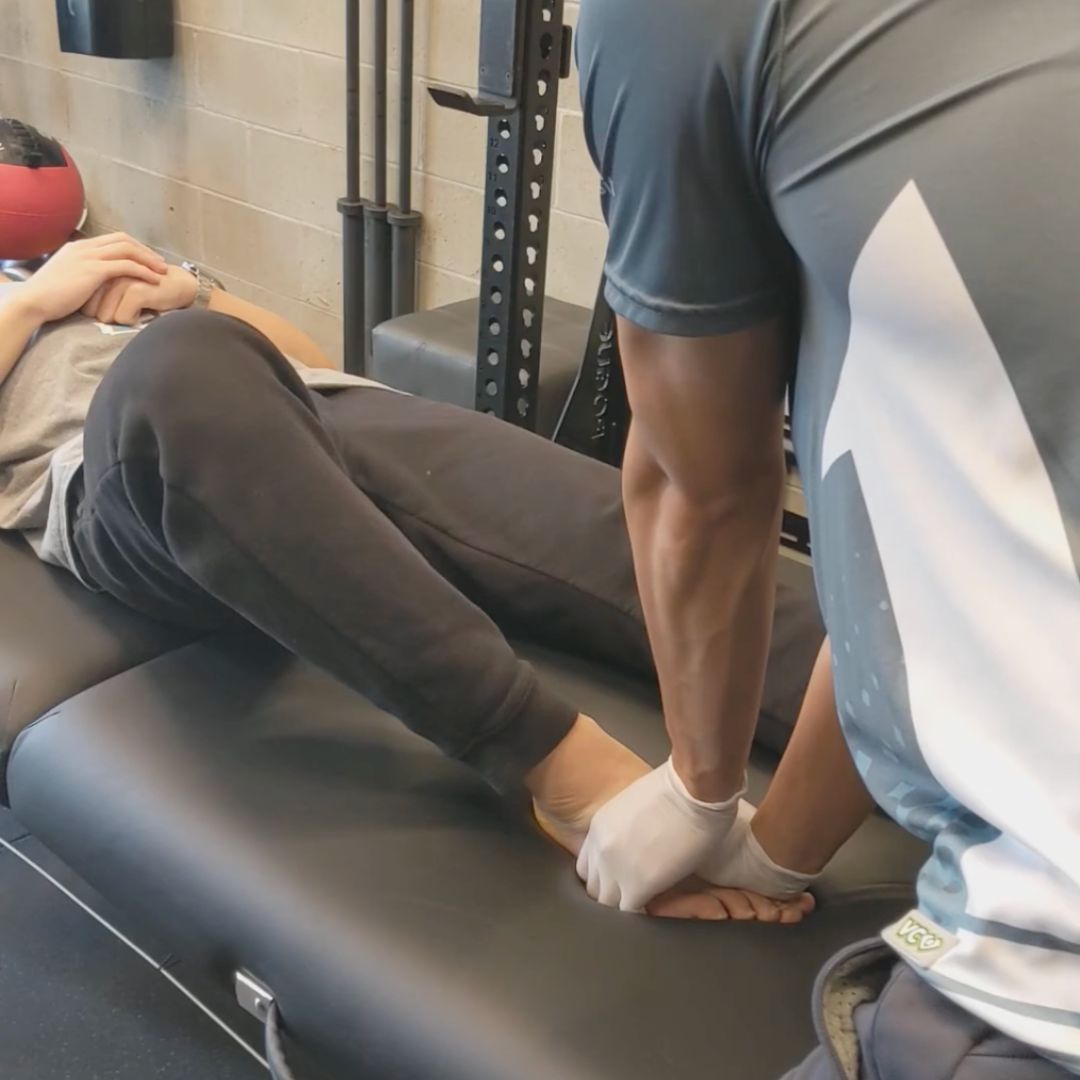 Forefoot active mobilization
Forefoot active mobilizations are similar to the last technique but involve some active help from the client!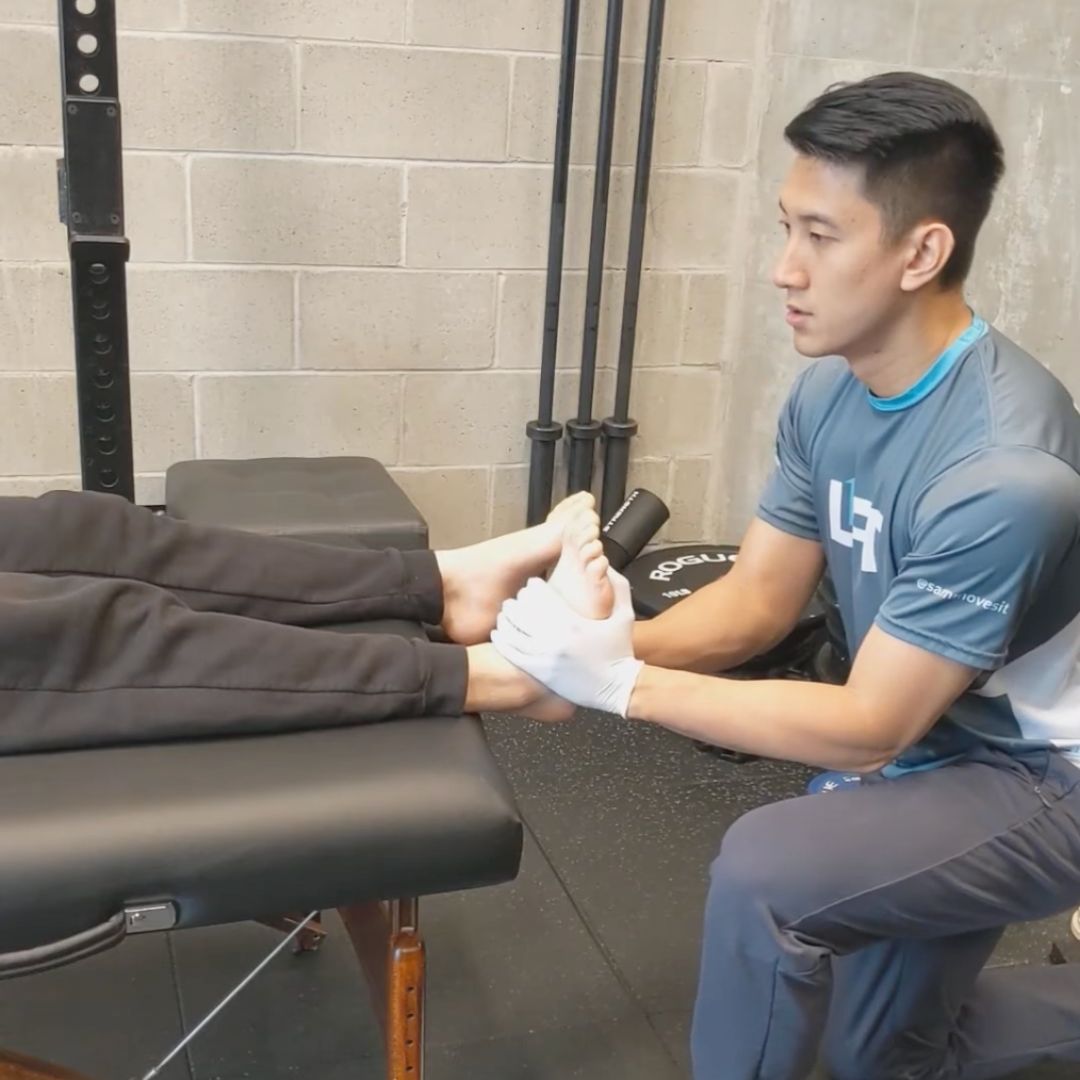 Ankle traction adjustment
An ankle traction adjustment helps improve general mobility in the ankle and provides traction/decompression to the joint
STM of the gastrocnemius muscle in the calf helps to improve mobility in the foot and ankle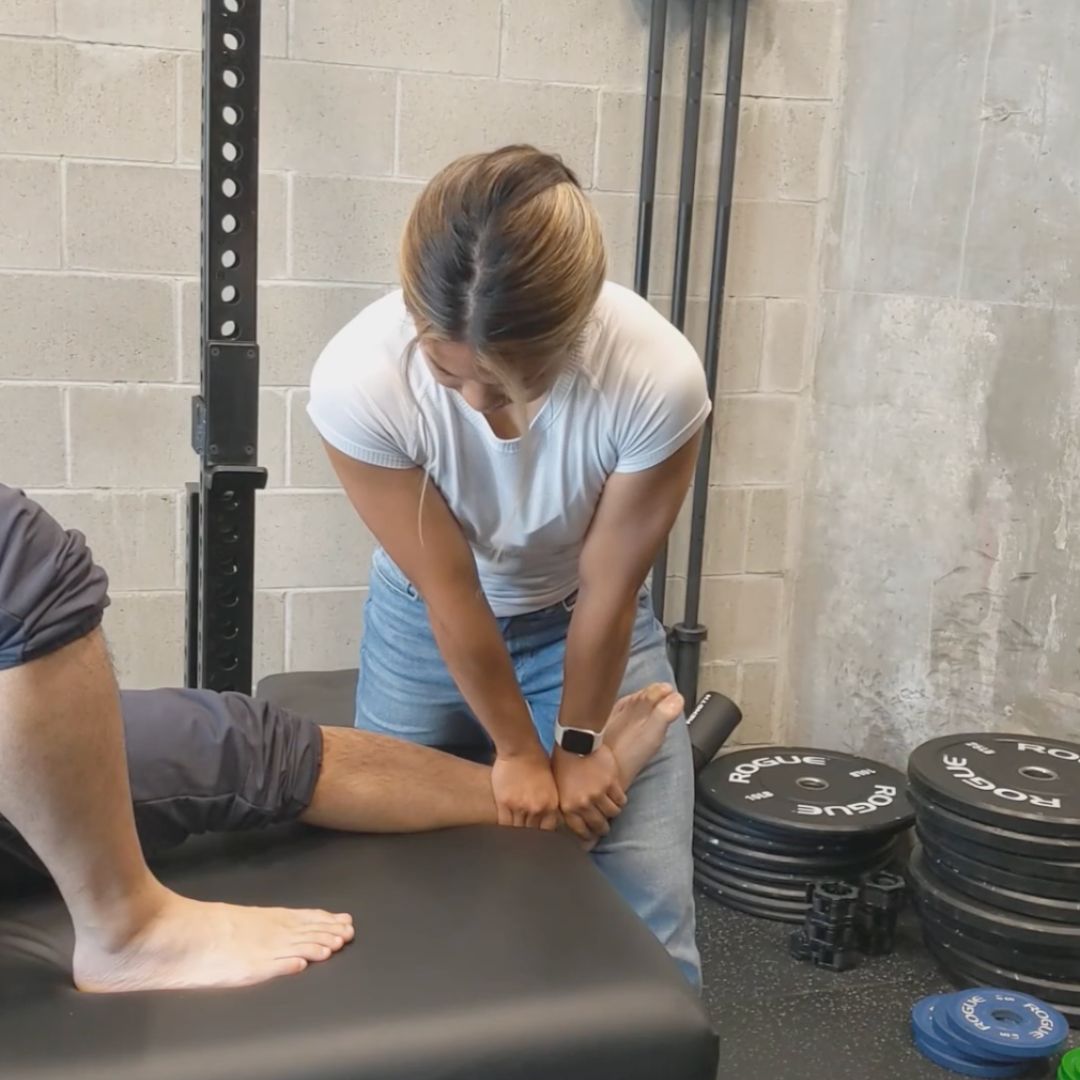 Posterior ankle mobilization
Posterior ankle mobilization at the talocrural joint improves dorsiflexion range of motion if caused by joint restriction
Most of the time, the results of these techniques will be temporary. The next step is maintenance through reinforcing and reloading exercises! 
Stay tuned to our next post in the series: Deep squat: Reinforce 
See what our clients have to say
I came in for a physio appointment with Diana a few months back with some pretty bad back pain and hip pain that was preventing me from doing my job to the best of my abilities. Within my first initial assessment, Diana was immediately able to pinpoint where my problem areas were and not only did hands on treatment to provide immediate relief, but educated me on how to strengthen so that I could continue to reduce my body pains and prevent any similar future injuries.
I have had a long history problems with my left knee ACL, and seen as many as 7 different physios in the past. Most of the past physios I've seen were not so good at following up or i felt were not effective with their treatment plan. I found Henry at Lift through mutual friends and so far I found him to be quite knowledgeable, very hands on. I liked how he was very thorough with his initial assessment, asking the right questions, and personally following up with me during afterwork hours to see how things were and whether i had any questions with the exercise plan he came up with. So far so good and I'd likely recommend him to my friends and family.