Tips on how to make bulk tape orders for any club or high school sport teams! (note we're based in Vancouver)
Athletes from a variety of sport teams rely on tape to help support their athletic performance or for rehabilitation. Making bulk tape orders for players on a large team such as ultimate frisbee or volleyball makes the whole training process more efficient, reduces the need to go through taping orders excessively, and helps athletes save a couple of dollars.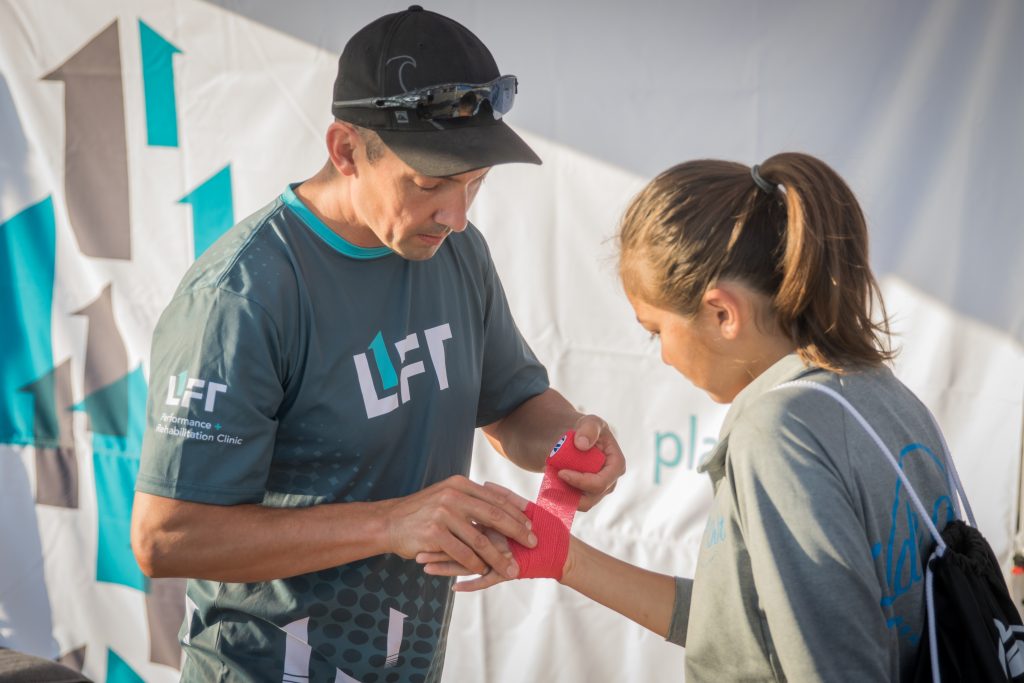 At Lift Clinic, our practitioners prefer using trainer's tape from Renfrew Athletics through our primary suppliers, Vereburn or Athletic Trainers Room. Create a Team / Corporate Account to access better pricing.
For those of you who are local in Vancouver, and need to get to a store and pick something up quickly, try Paris. Paris is a local supplier that also offers a wide range of medical supplies including K-Tape. Check out their website for more detail: http://pariseverybody.com
Aside from this, many products are available via Amazon and it's often good to check there. We also get gloves locally from Costco.
What are the essential supplies in a medical kit?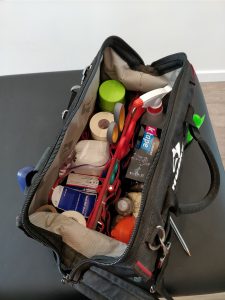 When purchasing, you'll need to get a sense of how much you run through of a given product to help predict your supplies in order to keep stocked up.
For a single event, below is a list of what we always keep in stock for our med kit:
Tuff skin x1
Paramedic Scissors x1
Tape cutting scissors (we use Wescott Teflon Titanium non-stick scissors, important for K-tape)
Tape shark x1
Cover roll x1
Pro wrap x1
Lightplast x1
Tensoplast x1
Zinc oxide x2
Heel and lace pads x20
K-tape x2
Self-adherent wrap x2
Saline flush x1
Hand sanitizer x1
Small wound kit x1
Tensor bandage x1
Double-width tensor x1
Skin lube x1
First-Aid Bag: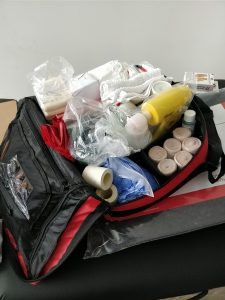 Big non-adherent pad x4
Small non-adherent pad x4
Knuckle bandage x4
Finger tip bandage x4
Purell wipe x4
Alcohol wipe x4
Polysporine x4
Triangle bandage x1
Conforming stretch bandage x1
Pressure bandage x1