Optimize neck flexion to optimize health and performance, with Lift Clinic's team of physio, chiro, RMT and strength coaches!
If you saw our previous blog post, you will know about the importance of neck flexion for relieving pain in the head and neck and optimizing performance in the shoulder and arms. In that post, we gave insight into some of the assessment techniques that we use in the clinic to find specific limitations in your neck flexion.
In this follow-up post, we'll demonstrate various reset techniques Lift clinicians may use to treat these limitations. Your clinician will choose the most appropriate technique based on your assessment findings. 
We will have a series of other posts that will go through assessment and treatment techniques for movements all throughout the body. If you are interested in learning more, stayed tuned for future posts or follow us on Instagram to stay posted!
See what our clients have to say :
Mike Fung is a fantastic RMT – I showed up with some serious 'tech neck' and shoulders from working an office job for over a decade. He helped get me back in shape where 4-5 months later, I have no muscle knots/tensions or any tension headaches. He also incorporated techniques from the gym next door – Enhanced Performance – that allowed me to do my own exercises at home. All very effective! 
I went to see Henry at Lift after speaking with  my doctors and two massage therapists regarding issues in my neck and shoulders that made me have an inability to lift my right arm above the horizontal. Within 10 minutes Henry had identified the main issues, isolated them into acute and chronic types and by the end of our first appointment had developed an exercise routing for me to follow at home. I started to see improvement within days which has continued gradually during the following weeks and follow-up appointments.
Visit our IG post to get a sneak peak into the neck flexion resets that we use
Resets are hands on techniques used to improve & restore limited range of motion. These techniques may also be useful in managing symptoms and temporarily decreasing pain or tightness. As well, resets can target the muscles, fascia, and/or joints.
The reset technique will be selected by a Lift clinician to meet each client's unique needs. This is guided by the detailed assessments covered in our last post. 
It's important to retest after treatment to see if the reset technique was effective and if there is actual improvement. 
Our practitioners use a variety of resets to treat neck flexion. Click through the list below to learn more about specific treatments!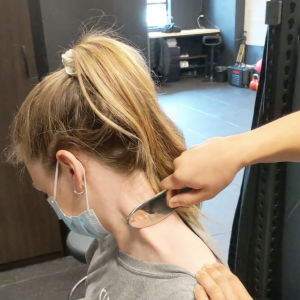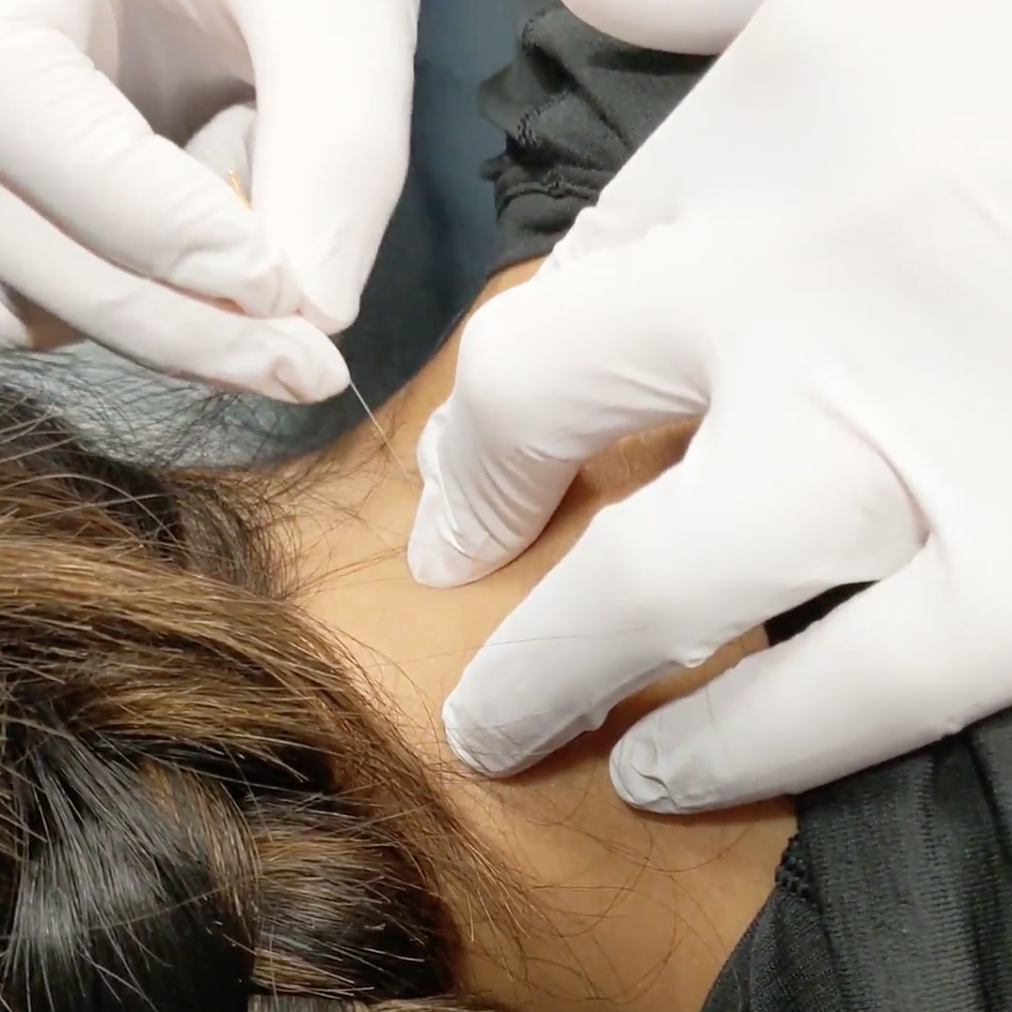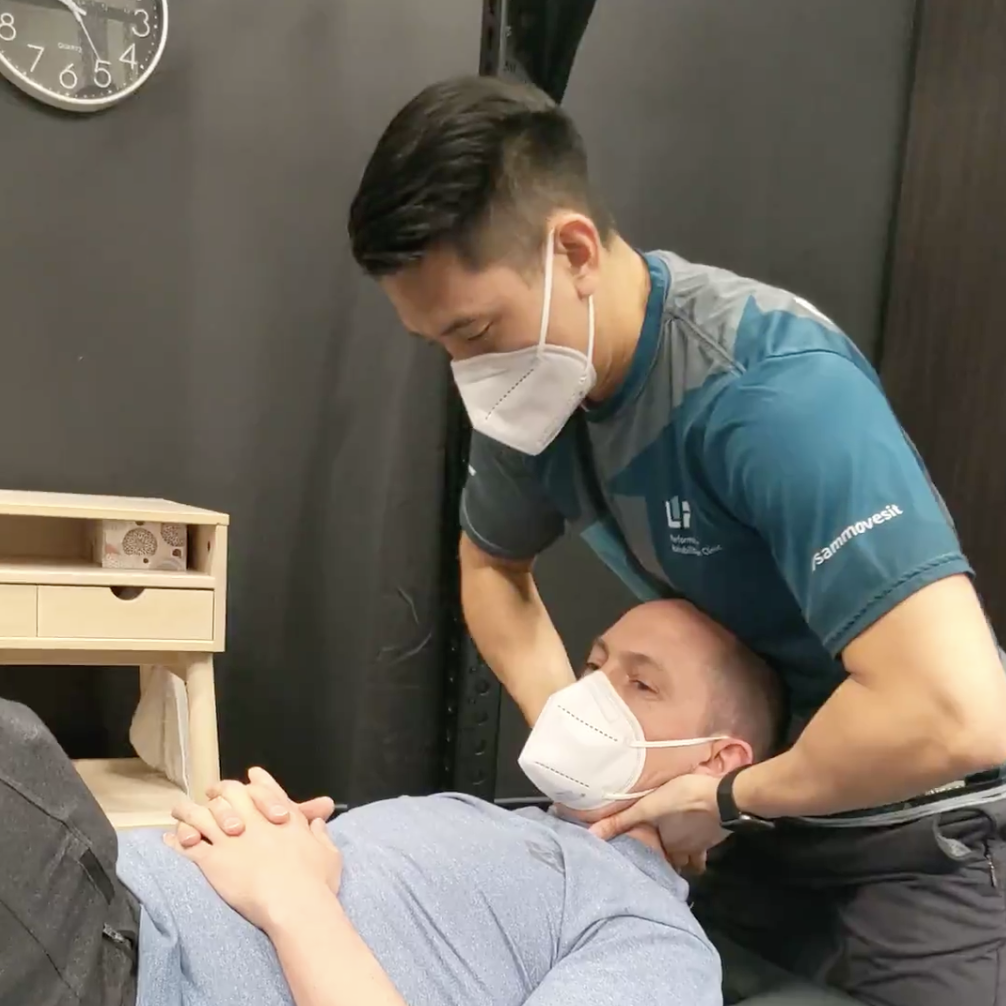 Most of the time, the results of these techniques will be temporary. The next step is maintenance through reinforcing and reloading exercises!
Stay tuned to our next post in the series: Neck Flexion: Reinforce and Reload.