Performance assessments are an important step to building a great strength program. This starts with having clear goals, and identifying opportunities for improvement. Next, we design simple, effective programming to reach those goals!
Athletes always want to know how they can improve performance, and strength and conditioning is a big part of that. However, going straight into a strength program will not be as beneficial if we do not actually know what an athlete needs to improve on. 
At Lift Clinic, we use performance assessments to increase the efficacy of strength conditioning to elevate the athlete to their maximum potential. So, let's talk about what you would see in one! 
Performance Assessments start with a head to toe movement screen, known as the SFMA...
The SFMA (Selective Functional Movement Assessment) is a head to toe screening tool to check pain and function of different parts of the body.  This series of 10 movements have established norms in terms quality and quantity of movement. 
Each movement has a "breakout assessment" that is typically conducted by our clinical staff, if your strength coach determines that this limitation is likely to undermine your success in strength training. 
At Lift Clinic, all of our clinicians and strength trainers use this assessment to ensure consistency in our ability to understand movement and quickly create a plan of how to address limitations within our team, while looking at the whole body. 
We're talking about performance assessment! How does the SFMA relate to to on-field performance?
The SFMA tells us what your movement economy is like–  aka how well you can move and how much energy you expend while doing so. Let's assume your goal is to build your system up to jump higher, run faster and be a more versatile athlete. If so, seeing your fundamental movements will help us understand how your system is likely to respond to increases in load, volume or if you may actually see greater performance gains by addressing mobility limitations!
Interested in working with a strength coach? We recommend booking our free 30 minute consult to discuss your options and how to proceed!
After the SFMA, we assess more sport specific skills to get a picture of how the athlete may perform during a game.
When it comes to sport-specific performance assessment, really we start with a sports needs analysis. We look at the sport and also the variable needs of athletes at different positions within a sport. Then we choose tests that will best highlight the physical attributes that will help these athletes be successful at what they do. Here are a few examples!
In almost all sports, lower body power plays a very important role in performance outcomes. Sometimes in really obvious ways – like the ability to slam dunk a basketball. But in less obvious ways, power contributes to performance in the form of change of direction, acceleration and deceleration. 
To assess lower body power, we use the vertical jump, measured by a vertical jump mat.  There are many different types of jumps that each tell us different pieces of information, but in general we're looking at how high you can jump, and how well you execute the movement. 
To give an idea of how we might select different jumps to assess your lower body power, here are three examples:
1. A Standard Vertical Jump: to see how much power you can get out of both legs and how your body looks when executing this jump 
2. Rebound Jump: a series of 5 jumps in a row to measure your Reactive Strength Index (RSI). This tells us how explosive you can be when jumping
3. Single Leg Jumps: lets us look at the differences between each leg to more clearly see the asymmetry in the body.
Measuring the horizontal jump can tell us a lot about an athlete's ability to  accelerate, which is very important in sports like soccer, basketball, volleyball, and vaulting/tumbling in gymnastics.  We look at the distance you can jump to get a picture of how fast your body can move forward, and how stable you are on landing. 
Just like in the vertical jump, we would often assess both a two footed and standard single leg broad jump to look at stability and differences between each leg. Asymmetry may be either a performance opportunity or a risk factor for injury – and in general we'll prioritise working to regain symmetry early in your training.
If we have the chance to work with a team at their facility, we can look at different types of running tests depending on the sport's endurance demands.  The three most common, the 30/15, the Yo-Yo, and the Beep Test, all have different uses for different sports.  For example, most team sports (basketball, volleyball, soccer, football), are intermittent and consist of a lot of stopping and starting.   As strength coaches, we want to match the endurance assessment to the energetic demands of the sport, so instead of the standard beep test, we would use the yo-yo test. This is similar to the beep test, except in between each 20m sprint, the athlete gets a 10 second recovery.  On the other hand, a long distance runner would need a more continous running assessment.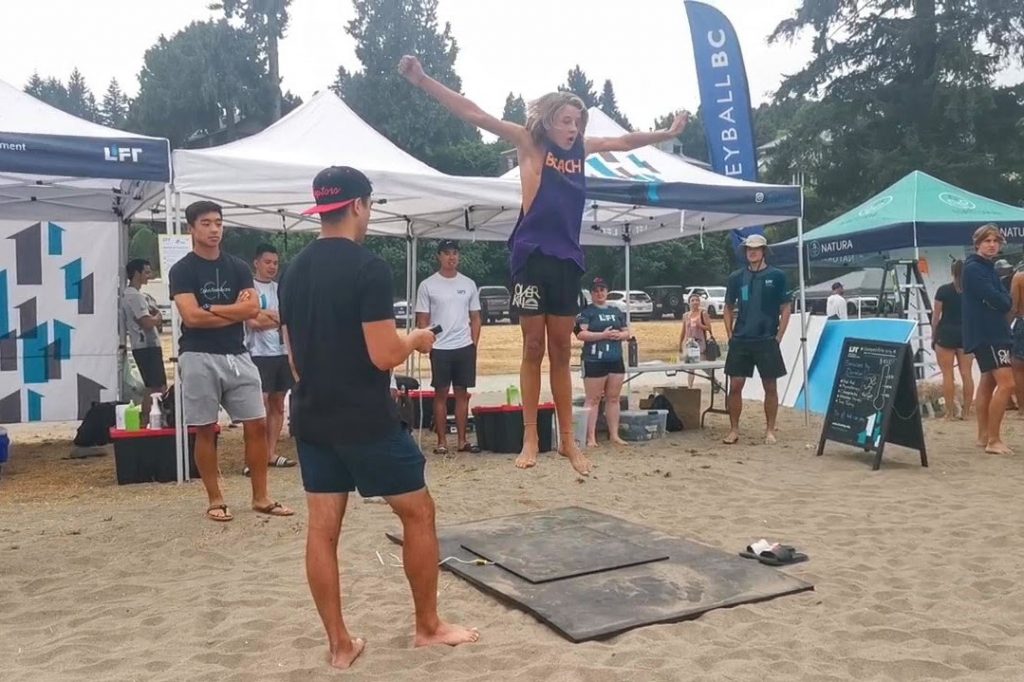 What about reps... Do they matter?
When we go through movement assessments, we don't usually want to see your one-rep max.    Instead, we want to assess your movement competency and movement economy. When talking about rep ranges, as we're assessing and training you, we use different rep ranges for different things. To assess strength and explosive power, we use higher weights and lower reps. To assess muscular endurance, we use lower weights and higher repetitions. 
What else should Sports Coaches know about Performance Assessments?
While all of these assessments are important, it's important to remember they don't tell us everything about an athlete's overall ability!
Sometimes coaches focus too much on the numbers and forget about the athlete's skills and strategic ability.  This is why we advocate using professional strength coaches to help interpret results and use these to develop programs to not only get stronger, but to perform better.  We want to see where you're really good, and make you better, and focus on other areas to make you the most well rounded athlete you can be.
Interested in working with a strength coach? We recommend booking our free 30 minute consult to discuss your options and how to proceed!