Lift Clinic will be open at 4030 Knight Street as of June 1, 2021!
Lift Clinic was born out of a need to move beyond the limitations of typical clinical environments. Since our inception in 2017, we have always believed in breaking down barriers. Barriers between clinicians working together to help clients, and barriers between clients and the most effective and time-efficient solutions to pain and movement challenges. Although saddened to say goodbye to our incredible partners at Enhanced Performance, the new location will provide a personalized space better suited to meet our client's needs.
We are excited to be moving to a space that is purpose-built to help clients become their best physically and mentally, as well as to enhance teamwork between clinicians and our broader network of treatment providers, physicians and strength coaches. 
Doors officially open at 6am on Tuesday June 1. If you'd like to be among the first clients to book into our new space, click here to book now!
Here's a sneak peak into what we have planned for the new Lift Clinic space:
What can you expect in this new performance and rehabilitation clinic?
First, expect what you've always gotten from Lift Clinic – high quality assessment and treatment that aims to address pain and performance challenges and their root cause. Here are a few of the features and design elements that we are excited about in our new location:
one private treatment room at the back of the suite – this will be primarily used for our massage therapy services
two "rig rooms" – curtained rooms primarily used for physiotherapy, chiropractic and 'modern' registered massage therapy services (i.e. clients in shorts and tanks/tees, not under the sheets). These rig rooms will be 6'x10′ rooms housing our state-of-the-art treatment tables, while also providing an immediately accessible resource for a wide range of therapeutic exercises. On top of that, it will be a place for our performance clients to show us what they look like when they're lifting or exercising so we can assess their functional limitations, look for obvious technique errors, and understand how their body looks and performs under load.
a fun lighting design and black-on-black interior with cement 'feature walls' and high ceilings
a seamless and natural transition between treatment table and exercise. In our experience, clinicians and clients can be limited by the physical and mental barriers created by walls and exercise spaces; having semi-private rooms decreases this barrier – even while you're in pain, you're still a badass, strong human. Our hope is that you will be inspired by the environment and activities around you, curious about what you can achieve as you seek to explore and realize more of your full potential.
an environment that promotes collaboration and continuing education among clinicians. The semi-private concept enables clinicians to learn from one another in an immersive environment. This means absorbing what your teammates and colleagues do best, being aware of how they may be able to help your clients do things that aren't in your skillset, and reinforcing learning. l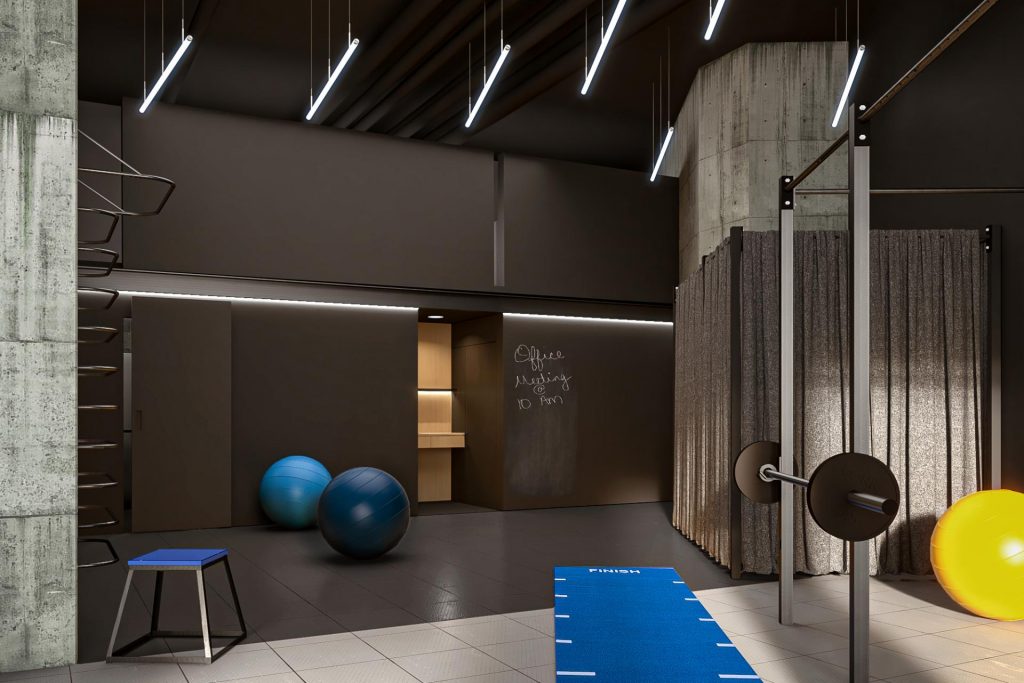 A word from our founder, Travis Dodds
Hey everyone, this past year has been really crazy. But what could be crazier than starting up a business in the middle of a pandemic? I never imagined things unfolding the way they have over the past 13 months. The truth is, Enhanced Performance and Lift Clinic had agreed to move toward operating independently in November of 2019. We were well underway, and then COVID hit! 
During the closure of March-May 2020, it felt like a really dark time for us – being unable to help our clients the way we've trained to do put a lot of strain on all of us. There was a time when I honestly didn't know how we'd rebound or whether this day would come. 
A year later, here we are. We have a really committed team, we've grown, and we've taken steps to ensure that our business and services can continue to grow to honour all our dedicated clients, clinicians and staff. 
Thanks so much for being part of our journey – we hope you'll like the new location. It will be a bit of an adjustment getting used to the new digs, for all of us. But our hope is that all this work will pay off and we can continue to grow stronger, more effective and keep helping our clients do cool stuff – however they may define it.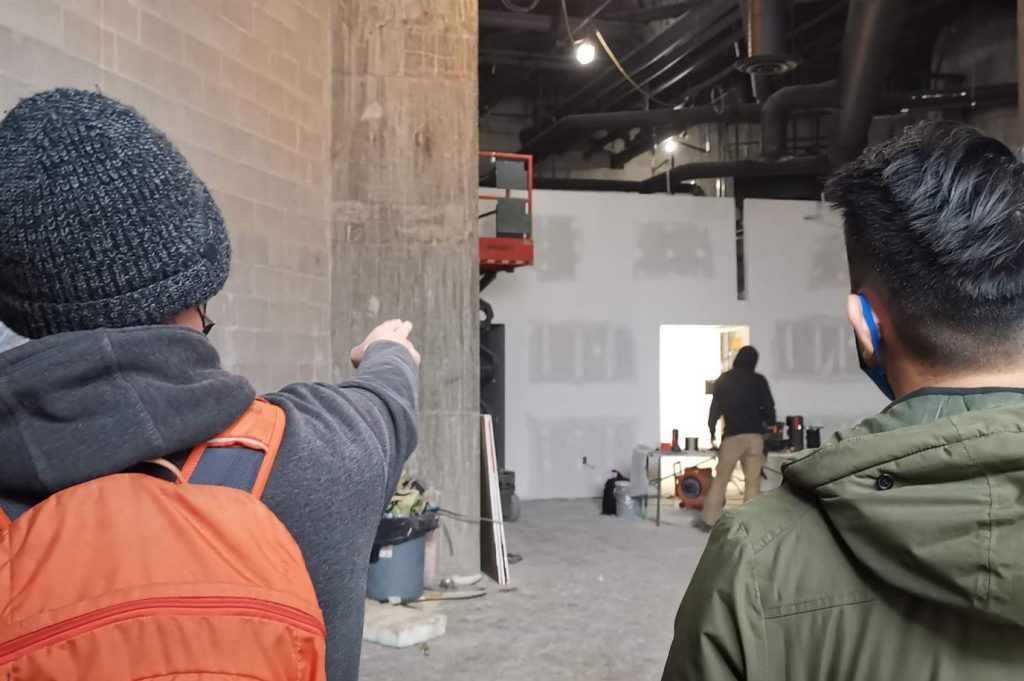 How will the move affect you?
Worried that this move will affect you? Have no fear, your experience will only get better from here! The new location, 4030 Knight Street, is a short 10 minute walk or 2 minute drive from our current location on Kingsway. All of your records will be maintained and your treatment plan will continue more or less uninterrupted (there are some growing pains with any big transition). In the new clinic, your sessions will be complimented by an array of new equipment to better help meet your goals.
Be one of the first to be treated in our new location!