Clinical Pilates Services
We lift people as a team, so they can step toward success by their own definition.
Looking to start clinical pilates but new to Lift Clinic? Learn more below, or call us at 604-229-3500 9-am to 5-pm daily.
Clinical Pilates is a form of therapeutic exercise that is guided by your physiotherapist to help you relieve pain and reach your specific goals. Clinical pilates incorporates aspects of manual treatment, traditional pilates exercises and strength and conditioning is a step forward on your health and wellness journey. 
See what our clients have to say
I've been seeing Heather for clinical Pilates for a few years and absolutely love it. I can't believe how many muscles I even didn't know I had and my overall lack of body awareness until really focusing on Heathers cues. She happily explains body mechanics of why certain exercises challenge me more than others and is really good at correcting my positioning when my body tries to cheat or when my posture is wonky. I had never heard of clinical pilates until seeing Heather and I'm so hooked. It's made a huge difference in my core strength, posture and general alignment. I've also had a few minor body aches and pains here and there and anytime something comes up Heathers taken good care of me and done manual therapy, given me take home exercises and has even done IMS. Highly recommend Heather's clinical pilates / physiotherapy to anyone who is looking to improve strength, flexibility or a friendly, professionally guided movement routine!
Wow what an experience! I booked with Diana to address my recurring knee pains with weight training. She did a great job in the assessment and immediately recognized the possible mobility issues that are causing the discomfort. We went through a few exercises and some physical treatment that left me feeling better than ever! This was my first time, but Diana didn't waste any time in making it a comfortable experience. Looking forward to booking again!
I came into see Diana for sacral nerve pain that I've been experiencing for quite some time over the last few weeks. Over the entirety of our session, my hip range of motion increased substantially and I was able to move pain free even before our session finished! She educated me extremely well and gave me great home exercises to work on until our next session. Thank you Diana and the team at Lift!
First visit at the new Lift Clinic location, which moved from Kingsway onto Knight street, around the corner. Space was clean, and I love the cushy flooring. RMT visit with Michael Fung was super as usual, and I'll be working on the stretch Mike showed me to try to ease my ropey back and shoulder muscles. Good covid safety protocol adherence. Felt safe and comfortable during my visit.
Daniel is absolutely fantastic. Not only does he get you up and moving again as quickly as possible, he knows when to push you and when to be more cautious in the amount of physical activity you should be doing. Highly recommended.
Nicole McNamara
2021-09-02
After needing shoulder surgery back in 2017, I was so afraid that I would be one of those volleyball athletes who struggles with shoulder pain their entire career. Thanks to Travis and his team at Lift Clinic, I trust that this isn't the case. Travis helped me so much throughout my recovery, and has continued to do so over the years. He has so much knowledge of the human body and the importance of the neck when it comes to shoulder health. After releasing tension in my neck my shoulder felt stronger and without pain. I am so grateful for Travis and Lift Clinic for helping me keep my shoulder healthy over the years so that I can feel my best out on the court!
I have been going to LIFT for a number of injuries (including lisfran foot fracture, torn rotator cuff/shoulder pain and runner's wear-and-tear) over the last few years - they're comprehensive approach is second to none. They don't just treat the issue, they are committed to finding the root cause and fixing that. If I could rate 6 stars I would.
Henry was very friendly and knowledgable. I felt relaxed.
Sheldon Hiemstra
2021-08-18
Daniel was very thorough in his assessment, achieved results in the treatment and had good advice on how to continue to work on the issue at home.
Address the root cause of your issues and bring lasting results with clinical pilates, guided by our caring physiotherapists
Clinical Pilates commonly treats the following injuries and more
Arthritis 
Complex chronic pain 
Low back pain 
Osteoporosis and osteopenia 
Post motor vehicle accident 
Postural pain 
Pre natal 
Post natal  
Strain and sprains 
Sports injuries
Tension headaches 
Whiplash 
What does a clinical pilates session look like at Lift Clinic?
Clinical Pilates at Lift Clinic is taught and guided by our Certified Pilates Instructor and physiotherapist, Heather Camenzind. Heather brings an extensive knowledge of anatomy, physiology, injury prevention, rehabilitation, and personal experience to each of her sessions. During your one-on-one appointment, Heather's evidence based physiotherapy knowledge and experience will help you meet your goals! 
Each session is designed to:
Clients love booking online: Easy, fast, no waiting, available 24/7.
Clinical Pilates Services in
the New Normal: Clean, Safe, Secure
At this time, clinicians are wearing masks and client masks are optional. Our team are fully vaccinated against Covid-19 and we maintain a clean, safe facility.
How is clinical pilates different from regular pilates?
Healthcare professionals have adapted traditional pilates exercises, blended in their knowledge of anatomy, injury and rehabilitation to establish Clinical Pilates. Classical Pilates was created by Joseph Pilates in the early 1900s in Europe. Overtime, pilates has been incorporated into physiotherapy practice to help recover, rehabilitate and strengthen the whole body.
Although both pilates and Clinical Pilates can improve your quality of movements and overall well-being, Clinical Pilates is aimed to address your individual goals in a one-on-one setting. 
Meet our clinical pilates provider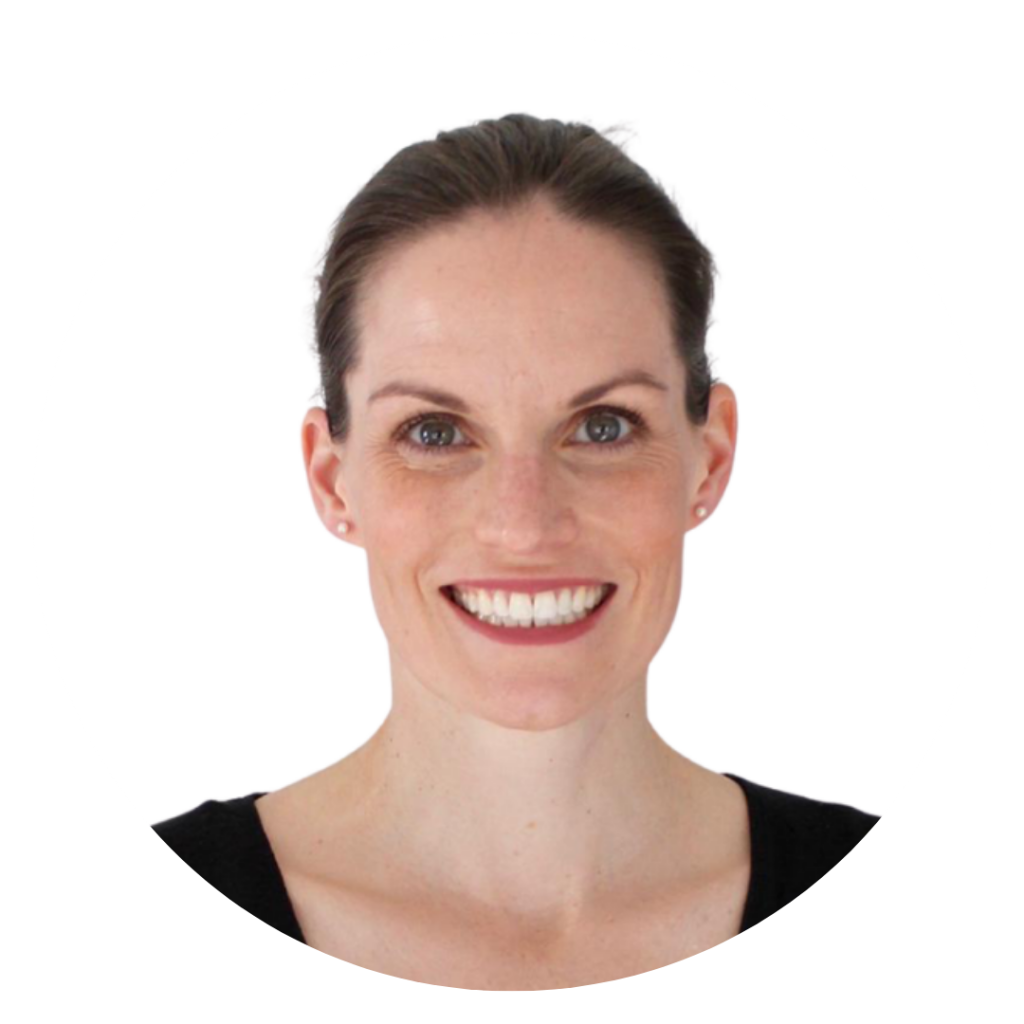 A Physiotherapist with over 10 years of experience, Heather takes an individualized approach to helping her clients reach their recovery and performance goals. Since graduating with a Masters degree in Physiotherapy from the University of British Columbia, Heather has completed extensive additional training to learn advanced techniques to help her patients get better, recover faster, and stay healthier.
Heather's deep knowledge and personal experience allows her to treat a wide range of clientele including athletes, older adults, surgical patients, and the general public. Her treatment approach is grounded by her belief in listening, educating and empowering her patients.
She uses a combination of techniques to treat her clients, including: Manual therapy,Intramuscular Stimulation (IMS), Clinical Pilates, Fascial release, and Movement re-education through exercise.
Heather's advanced training and additional designations include: Fellow of the Canadian Academy of Manipulative Therapy (FCAMPT), Certificate of Gunn Intramuscular Stimulation (CGIMS) Certified Clinical Pilates Instructor, Certificate from the Acupuncture Foundation of Canada Institute (CAFCI), and Selective Functional Movement Assessments (SFMA). 
Heather's love of movement and human form started at a young age with many years of playing sports. These days, you can find her staying fit by running, swimming, cycling and practicing pilates. She has competed in many triathlons ranging from Sprint to Ironman distances as well as full and half distance marathons. After work and on the weekends, Heather focuses her energy on her family including her two children who keep her very busy.
Certification: Registered Physiotherapist
Meet the Rest of Our Team
Direct Billing: Insurance Covered & Submitted for You

Clinical Pilates is billed the same as a physiotherapist visit, meaning it is covered by most extended health insurance plans. We also direct bill your insurance company when available!
Clients love booking online: Easy, fast, no waiting, available 24/7.