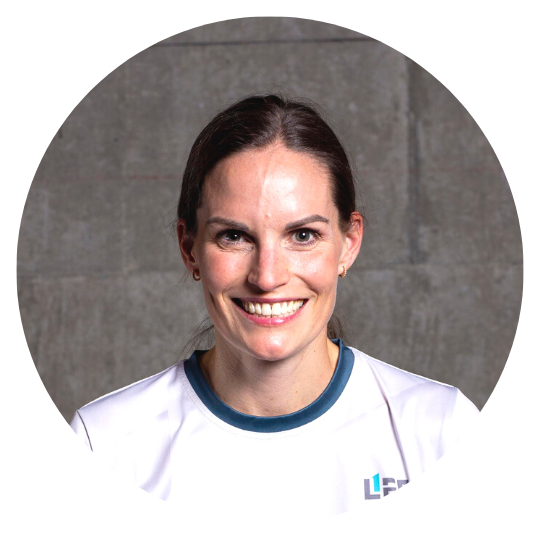 A Physiotherapist with over 10 years of experience, Heather takes an individualized approach to helping her clients reach their recovery and performance goals. Since graduating with a Masters degree in Physiotherapy from the University of British Columbia, Heather has completed extensive additional training to learn advanced techniques to help her patients get better, recover faster, and stay healthier.
Heather's deep knowledge and personal experience allows her to treat a wide range of clientele including athletes, older adults, surgical patients, and the general public. Her treatment approach is grounded by her belief in listening, educating and empowering her patients.
She uses a combination of techniques to treat her clients, including: Manual therapy,Intramuscular Stimulation (IMS), Clinical Pilates, Fascial release, and Movement re-education through exercise.
Heather's advanced training and additional designations include: Fellow of the Canadian Academy of Manipulative Therapy (FCAMPT), Certificate of Gunn Intramuscular Stimulation (CGIMS) Certified Clinical Pilates Instructor, Certificate from the Acupuncture Foundation of Canada Institute (CAFCI), and Selective Functional Movement Assessments (SFMA). 
Heather's love of movement and human form started at a young age with many years of playing sports. These days, you can find her staying fit by running, swimming, cycling and practicing pilates. She has competed in many triathlons ranging from Sprint to Ironman distances as well as full and half distance marathons. After work and on the weekends, Heather focuses her energy on her family including her two children who keep her very busy.
Certification: Registered Physiotherapist
Clients love booking online: Easy, fast, no waiting, available 24/7.