Vancouver ICBC Active Rehab and Kinesiology
Move better. Become Stronger.
Let's Get After Your Goals.
Looking for a Vancouver Kinesiologist but new to Lift Clinic?
Read on below…
How Our Unique Vancouver Kinesiology and Active Rehab Services Will Help You Get Your Goals on Track
Meet our Vancouver Kinesiologists
Kinesiology and Active Rehabilitation Tailored to Your Needs and Goals
Learn what it's like to work with our Vancouver Kinesiologists:
Clients love booking online: Easy, fast, no waiting, available 24/7.
Common Performance Goals
We Frequently Work With
Full-body movement checkup
Jump higher
Run faster
Strength and conditioning for jumping
Build strength
Core stability
Squat deeper
Press better
Carry better
Hinge better
Mobility development
Advanced flexibility (yoga, dance and gymnastics)
Every Day, Our Vancouver Kinesiologists and the Team Here at Lift Clinic Helps Clients Like You.
Here's what they say: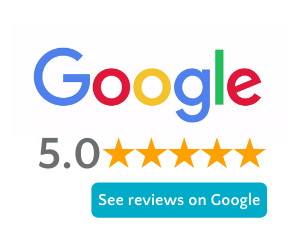 I highly recommend Johnny (RMT) as I have been booking sessions with him for hip/lower body issues. My posture, flexibility, and movement have drastically improved within a few sessions. Big thanks to Johnny as I believe these results were made possible by his massage techniques, patience in listening to what I want to achieve, and his genuine desire to help get me to where I want to be. Johnny has an athletic, multi-sport background and was able to educate me on ways I can improve my movements in hockey and golf via stretches, therapy, and muscle groups to target, which I found to be very valuable. Thanks to Johnny, my experience at the clinic has been excellent. In addition, the clinic is very clean, online booking system is straightforward, and parking is convenient.
Only one session and my back/shoulder/neck area has SO SO SO much relief! I can't wait till my next session!
Henry Young is excellent physiotherapist. With a master degree and his caring for his patient I sure his patients will recovery quickly like me.
Olga MIkhailichenko
2022-09-30
Very happy with my first Lift treatment visit - all staff is extremely friendly and knowledgeable, approach to treatment is very personal and designed to accommodate your needs. Special thank you to Heather Camenzind for being patient and making it a comfortable experience. Some tricks Heather taught me yesterday - are life changers for me. can't wait to see what another 6-8 weeks will do.
It was a pleasure meeting Shauna today. She was kind, gentle, courteous and very knowledgeable. Thank you Shauna
Fantastic clinic, very well-run operation. Super clean and plenty of natural light. Front desk is very friendly every time you go in and out. All practitioners are committed to helping you in your goals, be it recovery or athletic excellence. Make no mistake, they don't give out magic pills to instantly cure your problem. If you're willing to put in the work, Lift is definitely the place to go!
Felix Mirano Jr
2022-09-13
As an ageing athlete holding on to whatever years he has left doing sports, I consider Heather to be one of.....if not, the BEST Physio therapists I've ever had. Professional, Considerate and Respectful.
Jacklyn Scodellaro
2022-09-11
I've been doing strength training with Shauna after an injury — this is my first time working with a strength coach and I'm beyond blown away. Her knowledge and expertise are so valuable, and her approach runs totally counter to all of the toxic diet/fitness culture stuff I was afraid of encountering. I feel safe and strong and supported. Can't recommend enough!!
Kinesiology / Active Rehabilitation Direct Billing
Insurance Covered & Submitted for You

If you are a client with an open ICBC claim, your kinesiology appointments are 100% covered.
FAQ - things people ask us about Kinesiology / Active Rehab
Kinesiology is the science of human movement and it's impact on health, society, and qualify of life. It is a very broad field of study that includes:
Physiology
Biomechanics
Psychology
Motor Learning
Sociology, and many more! 
Kinesiologists / strength coaches and personal trainers may seem very similar. They both are trained to help clients work towards their fitness goals through individualized  exercise programs. Sometimes the names are even used interchangeably, but there are some key differences:
Scope of Practice: Personal trainers are trained to mostly work with healthy, uninjured clients Practicing kinesiologists have in-depth knowledge of exercise prescription and active rehabilitation that can be applied to both healthy and clinical populations. 
Education: Kinesiologists undergo a 4 year bachelor's degree at an accredited university, with specific core content and are required to continue their education on a yearly basis. Personal trainers are required to complete a certificate that can be completed in as little as 6 months (or less). 
What are your goals? What would you doing if you are at 100%? These are just a few questions we ask our clients when they first come to see one of our practitioners. You can also ask yourself this when deciding who to book with. If you are pain-free and your aim is to improve your fitness or exercise technique, you could start with a strength coach. If you've got some aches and pains or a persistent injury, other disciplines may be better to start.
We strive to provide  seamlessly integrated collaborative treatment. Our clinicians work together on a regular basis to understand what each us bring to the table. If you start in one discipline, you may be referred to another. At the end of the day, we want to provide you with a plan of care to best meet your needs.
Kinesiology and Active Rehab Articles on Our Blog