Move Beyond Pain. Get Your Goals on Track in as Few as 3 Sessions.
In-person visits for Vancouver Physiotherapy clients and virtual appointments from anywhere in British Columbia!
Our clients love online booking: Easy. Fast. Ready when you are.
Here Are Our Top Booking Recommendations
for Personalized 1-on-1 Physio Care:
Pro tip: if it's hard to find a time for your initial 60-minutes session, try these options:
book a 15 minute consult and a 30-minute "subsequent" appointment

contact us to let us know about your scheduling challenges, we can usually find a way!
How We Get Your Goals on Track
Clients love booking online: Easy, fast, no waiting, available 24/7.
Meet our physio team. We're here to help, so let us know if you have any questions! You can reach us by phone with direct extensions to each physio, or direct message us through our Instagram accounts.
Travis uses detailed assessments, manual therapy, IMS (dry needling), rehab exercise and performance exercise to help clients achieve their goals. What sets him apart is a breadth of experience ranging from clinical to onsite sport work, and rehabilitation to performance and proactive movement training. He is known for caring treatments and thorough explanations. Ask him about his experiences working with local youth and varsity sports teams and events.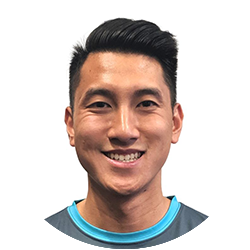 Sam integrates movement education, manual therapy and functional exercises to help clients reach their highest potential in function and quality of life. Sam values working with his clients to create and achieve their goals as a team. He draws upon his experiences through physiotherapy and kinesiology studies, varsity athletics, and personal rehabilitation to help guide patients toward their goals. Ask him about his experiences coaching and playing volleyball. Sam also has a black belt in Tae Kwon Do and enjoys kick boxing to stay active.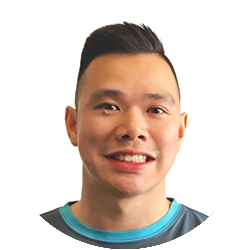 Henry loves helping clients from all walks of life to overcome movement and pain limitations. Following several successful years as a personal trainer, Henry completed a Masters of Physiotherapy in Sydney Australia. After graduation, he worked "down under" for a few years before returning home to Vancouver to start a family. Ask him about his experience as a team trainer for high-level volleyball and Aussie Rules Football clubs, a powerlifter, and staying active with his pugs Bruce and Jet!
Everyday, We Help People Just Like You Stop the Pain and Feel Their Best Again
Sam is a great physiotherapist. He's friendly, knowledgeable, and professional.
Stanley Su
August 21, 2020.
Love the clinic and space they have here! I have been seeing Sam and Dan over the past few months and their thorough assessment and treatment style has been better than other clinics I have been to. They really care and set you up on a well made treatment plan to get you back to 100%. Super knowledgeable and genuine people that work here.
Michael So
July 31, 2020.
Been dealing with a combination of wrist, shoulder and lower back pain for a number of years due to minor injuries from gym activities as a beginner and because of this my body was never feeling 100%. Was skeptical all about seeing another Chiro or Physio because of all the temporary fixes and in a few days symptoms would flare up again. Saw Henry and he found the root of my symptoms. After 2 or so visits of soft tissue work along with some simple stretches for homework and his enthusiasm for powerlifting, he managed to find a way to alleviate most of my aches and pains, as well find new techniques to help me set personal bests for my lifts.
Derrick Chong
July 28, 2020.
Travis and Dan saved me from mobility issues after 1.5 months of treatment. Now I'm happily active and healthy again. Lift has an incredibly knowledgeable and friendly team - I highly recommend them!
I have had a long history problems with my left knee ACL, and seen as many as 7 different physios in the past. Most of the past physios I've seen were not so good at following up or i felt were not effective with their treatment plan. I found Henry at Lift through mutual friends and so far I found him to be quite knowledgeable, very hands on. I liked how he was very thorough with his initial assessment, asking the right questions, and personally following up with me during afterwork hours to see how things were and whether i had any questions with the exercise plan he came up with. So far so good and I'd likely recommend him to my friends and family.
Diana Pham
July 24, 2020.
The team at Lift Clinic is outstanding! Glad to have received physiotherapy, massage, and chiropractic services at one of Vancouver's top multidisciplinary clinics. I've had a number of injuries from years of paddling and lifting. Lift has helped me recover and return to doing what I love to do best.
Had a shoulder surgery about 10 years ago. With the help from Travis Dodds and team its been stronger than ever. Most recently, I got into a bad car accident and thought i would see the team at Lift Clinic again and have not been dissapointed with the exceptional knowledge the team has. Its a very clean facility and i feel very safe with their covid19 protocals. I would highly recommend all my family and friends to see the team at Lift Clinic as they are well trained, safe/clean and quite friendly to get along with. Thanks to the team at Lift Clinic for the continued help with my recovery.
Bobby Gibson
July 10, 2020.
The team at Lift has been outstanding in trying to help me regain my active lifestyle after injuries and mobility issues. Travis, Dr. Dan, and Mike work collaboratively to formulate a comprehensive treatment plan designed to help you achieve your goals. I've been very happy with the professionalism, knowledge, and individually tailored treatment plans all three have provided - and the way everything they do is connected to what their colleagues are helping me with. I highly recommend Travis, Dr. Dan, and Mike if you're looking to return to form, or improve your ability to move more freely.
Jake Ross
April 22, 2020.
Lift team has done a great job transitioning to virtual physio. Travis was quick to assess and find the best corrective techniques for me! They were simple and easy to follow and he utilized self massage techniques which were very helpful
Catherine Hronek
March 22, 2020.
I cannot over-recommend the team at Lift. They have delivered a personalized, targeted experience that has had a genuine impact on my health. Physio, Chiro and Massage, they all communicate with one another about my case and have made recommendations back and forth that have worked really well for me. Some of the highlights I have experienced with each practitioner at Lift are: - Providing a dedicated space and time for me during the full duration of my visit; they do not double-dip and leave the room to practice on someone else while I wait. - Demonstrating commitment and thoroughness to finding the root of my complications; they do not cookie cutter here. - Sharing and evidencing their passion for what they do and their thirst for further knowledge and skill; I find this very encouraging. - Personalized follow-ups, when appropriate, to share relevant info. - Kind, professional, genuine human interactions. Good stuff here. (Also, if you attend the group strength training studio within which Lift is based (Enhanced Performance) the Lift team will also communicate your needs and concerns to the strength trainers, and vice versa. I also highly recommend Enhanced Performance for lifestyle strength training – equally as awesome as Lift.)
Virtual Treatment is Here to Stay
We've conducted hundreds of virtual appointments since March 2020. We've helped people overcome back, shoulder, and neck pain, and even achieve some personal bests in distance running!

This service may be ideal if you:
Are feeling ill or currently in self-isolation/quarantine

Have young children to babysit at home

Are travelling but wish to keep your treatment plan active

Live far from the clinic but want to overcome pain and movement limitations

Have limited time in your schedule due to work hours

Are unable to travel to the clinic due to limited transportation options or limited mobility

Prefer the comfort and convenience of staying at home
Clients love booking online: Easy, fast, no waiting, available 24/7.
Common Injuries Successfully
Treated With Physiotherapy
Ankle – Strain/Sprain, Shin Splints
Arthritis – Osteo Joint Pain
Back Pain – Low, Mid, Upper
Bursitis
Car Accident Injuries – Whiplash
Concussions
Elbow – Tennis, Golfer's, OA
Fibromyalgia
Foot – Plantar Fasciitis, Achilles
Hip – Fracture, OA, Post Surgery
Knee – ACL, MCL, Meniscal, IT Band
Neck – Strain, Whiplash, Surgery
Neurological Disorders
Obesity
Osteoporosis
Overuse Injuries – Carpal Tunnel
Plantar Fasciitis
Post Operative Rehab
Sciatica – Piriformis Syndrome
Scoliosis
Shoulder – Frozen, Rotator Cuff
Sports Related Injuries
Strains & Sprains
Work Related Injuries
Common "Performance" Goals
We Frequently Work With
Full-body movement checkup
Jump higher
Run faster
Strength and conditioning for jumping
Build strength
Core stability (HY)
Squat deeper (HY)
Press better
Carry better
Hinge better
Mobility development
Advanced flexibility for yoga, dance and gymnastics
Virtual: Free Physio Consult (15-min)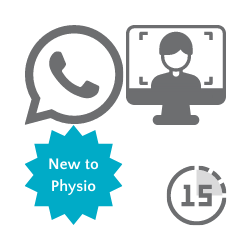 What happens in a free consultation?
This appointment is your opportunity to discover whether physiotherapy is a good fit for you! During this session, you will talk with an expert physiotherapist and create the right care plan specifically for your pain. There is no obligation on this visit to find out whether physiotherapy is right for you.
How long is the free consultation?
Up to 15 minutes in duration. 
How many visits will I need?
Your first consult is complimentary. If you are a good candidate for physiotherapy, your physiotherapist will put together a personalized care plan to get you back to doing what you love, pain-free. The number of treatments required depends on your conditions and the severity of your injury.  You will know your care plan on day 1.
In-Person Initial Physio Visit (60-min)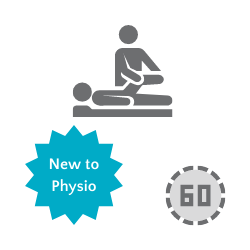 What happens in an initial physiotherapy visit?
On your first visit, one of our clinicians will complete a comprehensive evaluation of your current condition. This will include history taking where the clinician may ask you questions about your current condition, and an in-depth assessment of your movement. The clinician will also provide the first treatment session. The information from the assessment and treatment will provide us with information to guide the treatment plan. This may include establishing treatment goals, a home exercise program and self-management strategies. The appointment will take approximately an hour.
During this hour you can expect us to:
Listen to your story and your concerns

Ask you questions about your condition

Perform an in depth assessment

Answer any questions you may have about your condition

Provide education about your pain/condition

Guide you to set realistic recovery goals

Develop a treatment plan, and an estimated timeline of your recovery

Provide hands on manual therapy or other modalities like IMS to help you feel better

Prescribe home exercise program, and self-management techniques to help you move better

Refer you to other services or specialists when appropriate
Virtual: Initial Physio Appointment (60-min)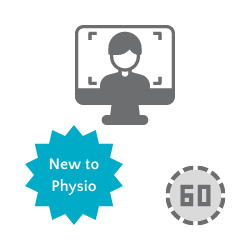 What happens in an initial physiotherapy by video session?
This service allows us to provide high quality assessment and treatment via video from the comfort of your own home. During the appointments, you can expect one of our physiotherapists to:
Listen to your story and your concerns

Ask you questions about your condition

Assess your movement 

Provide education about your pain/condition

Answer any question you may have about your condition

Guide you to set realistic recovery goals

Develop a treatment plan, and an estimated timeline of your recovery

Prescribe home exercise program, and self-management techniques

Refer you to other services or specialists when appropriate

Determine whether online video appointments are appropriate for your condition, or if you would benefit more from an in-clinic appointments
Insurance Covered & Submitted for You

Your physiotherapy is covered by most extended health insurance plans. We also direct bill your insurance company when available.
Clients love booking online: Easy, fast, no waiting, available 24/7.