Vancouver Registered Massage Therapy Services
Heal and Thrive With a Modern
Massage Therapist at Lift Clinic
Looking for a Vancouver RMT but new to Lift Clinic?
Read on below…
First Time Booking a Modern Vancouver RMT at Lift Clinic?
Here is our top booking recommendation: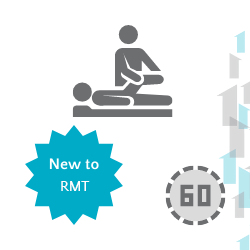 Initial RMT Visit (60-minutes)
Versatile. Safe. Therapeutic. Responsive. Our registered massage therapists recognize that your goals may vary from improving range of motion to decreasing pain, and sometimes just relaxing and lowering stress. Let's discuss your goals up-front and help you to achieve them with massage therapy at Lift Clinic.
Every RMT Treatment is
Different, Just Like You.
How Our Unique Vancouver Massage Therapy Services Will Help You Get Your Goals on Track:
Meet The Lift Clinic Team
Every Day, Our Vancouver Massage Therapy Services and the Team Here at Lift Clinic Helps Clients Like You.
Wow what an experience! I booked with Diana to address my recurring knee pains with weight training. She did a great job in the assessment and immediately recognized the possible mobility issues that are causing the discomfort. We went through a few exercises and some physical treatment that left me feeling better than ever! This was my first time, but Diana didn't waste any time in making it a comfortable experience. Looking forward to booking again!
I came into see Diana for sacral nerve pain that I've been experiencing for quite some time over the last few weeks. Over the entirety of our session, my hip range of motion increased substantially and I was able to move pain free even before our session finished! She educated me extremely well and gave me great home exercises to work on until our next session. Thank you Diana and the team at Lift!
First visit at the new Lift Clinic location, which moved from Kingsway onto Knight street, around the corner. Space was clean, and I love the cushy flooring. RMT visit with Michael Fung was super as usual, and I'll be working on the stretch Mike showed me to try to ease my ropey back and shoulder muscles. Good covid safety protocol adherence. Felt safe and comfortable during my visit.
Daniel is absolutely fantastic. Not only does he get you up and moving again as quickly as possible, he knows when to push you and when to be more cautious in the amount of physical activity you should be doing. Highly recommended.
Nicole McNamara
2021-09-02
After needing shoulder surgery back in 2017, I was so afraid that I would be one of those volleyball athletes who struggles with shoulder pain their entire career. Thanks to Travis and his team at Lift Clinic, I trust that this isn't the case. Travis helped me so much throughout my recovery, and has continued to do so over the years. He has so much knowledge of the human body and the importance of the neck when it comes to shoulder health. After releasing tension in my neck my shoulder felt stronger and without pain. I am so grateful for Travis and Lift Clinic for helping me keep my shoulder healthy over the years so that I can feel my best out on the court!
I have been going to LIFT for a number of injuries (including lisfran foot fracture, torn rotator cuff/shoulder pain and runner's wear-and-tear) over the last few years - they're comprehensive approach is second to none. They don't just treat the issue, they are committed to finding the root cause and fixing that. If I could rate 6 stars I would.
Henry was very friendly and knowledgable. I felt relaxed.
Sheldon Hiemstra
2021-08-18
Daniel was very thorough in his assessment, achieved results in the treatment and had good advice on how to continue to work on the issue at home.
Clients love booking online: Easy, fast, no waiting, available 24/7.
Common Injuries Successfully
Treated With a Modern Vancouver Massage Therapy Approach:
Neck – Strain, Whiplash, Surgery

Shoulder – Rotator Cuff, Calcific Tendonitis
Elbow – Tennis Elbow, Golfer's Elbow
Wrist and thumb – sprains, carpal tunnel
Back Pain – Low back, Mid back, Upper back
Rib Sprains and strains (pain with breathing)

Pelvis – SI joint and gluteal pain

Hip – groin strains, hamstring and hip flexor

Knee – ACL, MCL, Meniscal, IT Band

Ankle – Strain/Sprain, Shin Splints

Foot – Plantar Fasciitis, Achilles
Overuse Injuries

Pre and Post-Operative Rehab

Sciatica – Piriformis Syndrome
Disc bulges, herniated disc, nerve pain
Scoliosis
Posture, neck tension

Sports Injuries, taping and bracing

Strains & Sprains
Car Accident Injuries – Whiplash

Arthritis – Osteo Joint Pain

Concussions (headache, neck pain symptoms)
Common "Performance" Goals
We Frequently Work With
Full-body movement checkup
Jump higher
Run faster
Strength and conditioning for jumping
Build strength
Core stability
Squat deeper
Press better
Carry better
Hinge better
Mobility development
Advanced flexibility (yoga, dance and gymnastics)
Clients love booking online: Easy, fast, no waiting, available 24/7.
RMT Services Direct Billing
Insurance Covered & Submitted for You

Your registered massage therapy is covered by most extended health insurance plans and by ICBC. We also direct bill your insurance company when available.
FAQ - Things People Ask Us About Massage Therapy
Vancouver Massage Therapy Services in
the New Normal: Clean, Safe, Secure
At this time, clinicians are wearing masks and client masks are optional. Our team are fully vaccinated against Covid-19 and we maintain a clean, safe facility.
Clients love booking online: Easy, fast, no waiting, available 24/7.