Vancouver Registered Massage Therapy Services
Heal and Thrive With a Modern
Massage Therapist at Lift Clinic
Looking for a Vancouver RMT but new to Lift Clinic?
Read on below…
First Time Booking a Modern Vancouver RMT at Lift Clinic?
Here is our top booking recommendation: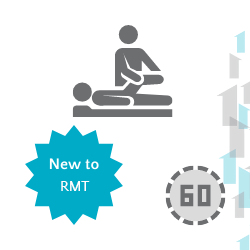 Initial RMT Visit (60-minutes)
Versatile. Safe. Therapeutic. Responsive. Our registered massage therapists recognize that your goals may vary from improving range of motion to decreasing pain, and sometimes just relaxing and lowering stress. Let's discuss your goals up-front and help you to achieve them with massage therapy at Lift Clinic.
Every RMT Treatment is
Different, Just Like You.
How Our Unique Vancouver Massage Therapy Services Will Help You Get Your Goals on Track:
Meet The Lift Clinic Team
Every Day, Our Vancouver Massage Therapy Services and the Team Here at Lift Clinic Helps Clients Like You.
I started seeing Sam during the COVID-19 pandemic because of a back injury I sustained while squatting in my home gym. Since this was early in the pandemic and in-person appointments were not possible, I saw Sam via the online appointments. I was amazed how effective these online sessions were, and it is clear that Sam is an extremely knowledgeable physiotherapist. Once we began doing in-person session, he helped me improve my lifting technique and I am now lifting pain free, which was not the case prior to my injury! I highly recommend seeing Sam at Lift!
I started going here in January, 2020 for a MVA. Sam has done an amazing job helping me through my recovery and giving me stretches and exercises to perform at my best throughout the day. I recently saw him again for a follow-up appointment virtually and Sam was able to deliver the same attention, care, and feedback as he would during our in person sessions. I highly recommend seeing him for Physio treatments!
Sam is a great physiotherapist. He's friendly, knowledgeable, and professional.
Love the clinic and space they have here! I have been seeing Sam and Dan over the past few months and their thorough assessment and treatment style has been better than other clinics I have been to. They really care and set you up on a well made treatment plan to get you back to 100%. Super knowledgeable and genuine people that work here.
Been dealing with a combination of wrist, shoulder and lower back pain for a number of years due to minor injuries from gym activities as a beginner and because of this my body was never feeling 100%. Was skeptical all about seeing another Chiro or Physio because of all the temporary fixes and in a few days symptoms would flare up again. Saw Henry and he found the root of my symptoms. After 2 or so visits of soft tissue work along with some simple stretches for homework and his enthusiasm for powerlifting, he managed to find a way to alleviate most of my aches and pains, as well find new techniques to help me set personal bests for my lifts.
Travis and Dan saved me from mobility issues after 1.5 months of treatment. Now I'm happily active and healthy again. Lift has an incredibly knowledgeable and friendly team - I highly recommend them!
I have had a long history problems with my left knee ACL, and seen as many as 7 different physios in the past. Most of the past physios I've seen were not so good at following up or i felt were not effective with their treatment plan. I found Henry at Lift through mutual friends and so far I found him to be quite knowledgeable, very hands on. I liked how he was very thorough with his initial assessment, asking the right questions, and personally following up with me during afterwork hours to see how things were and whether i had any questions with the exercise plan he came up with. So far so good and I'd likely recommend him to my friends and family.
The team at Lift Clinic is outstanding! Glad to have received physiotherapy, massage, and chiropractic services at one of Vancouver's top multidisciplinary clinics. I've had a number of injuries from years of paddling and lifting. Lift has helped me recover and return to doing what I love to do best.
Had a shoulder surgery about 10 years ago. With the help from Travis Dodds and team its been stronger than ever. Most recently, I got into a bad car accident and thought i would see the team at Lift Clinic again and have not been dissapointed with the exceptional knowledge the team has. Its a very clean facility and i feel very safe with their covid19 protocals. I would highly recommend all my family and friends to see the team at Lift Clinic as they are well trained, safe/clean and quite friendly to get along with. Thanks to the team at Lift Clinic for the continued help with my recovery.
The team at Lift has been outstanding in trying to help me regain my active lifestyle after injuries and mobility issues. Travis, Dr. Dan, and Mike work collaboratively to formulate a comprehensive treatment plan designed to help you achieve your goals. I've been very happy with the professionalism, knowledge, and individually tailored treatment plans all three have provided - and the way everything they do is connected to what their colleagues are helping me with. I highly recommend Travis, Dr. Dan, and Mike if you're looking to return to form, or improve your ability to move more freely.
Clients love booking online: Easy, fast, no waiting, available 24/7.
Common Injuries Successfully
Treated With a Modern Vancouver Massage Therapy Approach:
Neck – Strain, Whiplash, Surgery

Shoulder – Rotator Cuff, Calcific Tendonitis
Elbow – Tennis Elbow, Golfer's Elbow
Wrist and thumb – sprains, carpal tunnel
Back Pain – Low back, Mid back, Upper back
Rib Sprains and strains (pain with breathing)

Pelvis – SI joint and gluteal pain

Hip – groin strains, hamstring and hip flexor

Knee – ACL, MCL, Meniscal, IT Band

Ankle – Strain/Sprain, Shin Splints

Foot – Plantar Fasciitis, Achilles
Overuse Injuries

Pre and Post-Operative Rehab

Sciatica – Piriformis Syndrome
Disc bulges, herniated disc, nerve pain
Scoliosis
Posture, neck tension

Sports Injuries, taping and bracing

Strains & Sprains
Car Accident Injuries – Whiplash

Arthritis – Osteo Joint Pain

Concussions (headache, neck pain symptoms)
Common "Performance" Goals
We Frequently Work With
Full-body movement checkup
Jump higher
Run faster
Strength and conditioning for jumping
Build strength
Core stability
Squat deeper
Press better
Carry better
Hinge better
Mobility development
Advanced flexibility (yoga, dance and gymnastics)
Clients love booking online: Easy, fast, no waiting, available 24/7.
RMT Services Direct Billing
Insurance Covered & Submitted for You

Your registered massage therapy is covered by most extended health insurance plans. We also direct bill your insurance company when available.
FAQ - Things People Ask Us About Massage Therapy
Clients love booking online: Easy, fast, no waiting, available 24/7.