Optimize full body rotation to optimize health and performance, with Lift Clinic's team of physio, chiro, RMT and strength coaches!
This next post in our series on full-body rotation will highlight the on hands on treatments that we use to treat limitations in the body. The knees, hips, lower back, and upper back are all contributors to full body rotation. Our previous post explored how our clinicians find the root cause of limitations by assessing these joints. In this post, we will look at how our clinicians use hands-on techniques to free up these joints and unlock optimal full-body rotation.
See what our clients have to say
I came in for a physio appointment with Diana a few months back with some pretty bad back pain and hip pain that was preventing me from doing my job to the best of my abilities. Within my first initial assessment, Diana was immediately able to pinpoint where my problem areas were and not only did hands on treatment to provide immediate relief, but educated me on how to strengthen so that I could continue to reduce my body pains and prevent any similar future injuries.
I have had a long history problems with my left knee ACL, and seen as many as 7 different physios in the past. Most of the past physios I've seen were not so good at following up or i felt were not effective with their treatment plan. I found Henry at Lift through mutual friends and so far I found him to be quite knowledgeable, very hands on. I liked how he was very thorough with his initial assessment, asking the right questions, and personally following up with me during afterwork hours to see how things were and whether i had any questions with the exercise plan he came up with. So far so good and I'd likely recommend him to my friends and family.
Visit our IG post to see some of the some hands on treatments that we use!
 

 

 

View this post on Instagram

 

 
Resets are hands on techniques used to improve & restore limited range of motion. These techniques may also be useful in managing symptoms and temporarily decreasing pain or tightness. As well, resets can target the muscles, fascia, and/or joints.
The reset technique will be selected by a Lift clinician to meet each client's unique needs. This is guided by the detailed assessments covered in our last post. 
It's important to retest after treatment to see if the reset technique was effective and if there is actual improvement. 
Listed below are some of the common techniques that we use to treat full body rotation.
Soft tissue mobilization (STM)

A variety of muscles and fascial lines can limit the ability for full rotation throughout the body. Assessments and trial and error will help Lift clinicians figure out which muscles will be most effective for the individual.
1)  Thoracic spine STM for soft tissue/fascial restrictions in the torso.
2) Hamstring STM to improve hip internal/external rotation and knee/tibial internal/external rotation.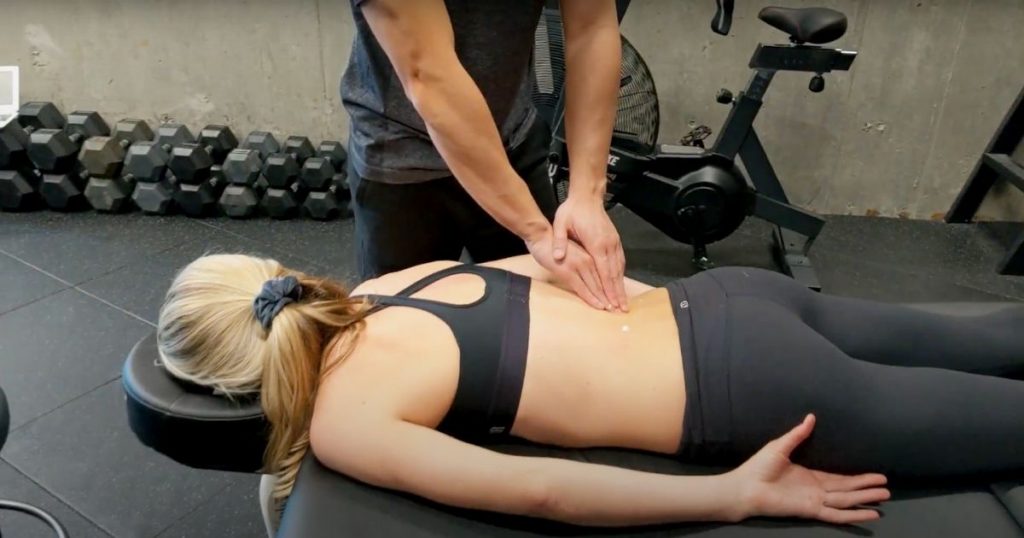 Mobilization techniques for the different joints may also be indicated to restore mobility. When life doesn't offer opportunities to use more extreme or full ranges of movement (eg. sitting for 50 hours a week), our joints may get less mobile.
3) Tibial rotation joint mobilizations: done passively or with movement to restore knee/tibial rotation
4) Hip rotation belt mobilization with movement. The belt is used to help provide traction/decompression in the hip while mobilizing to gain more hip rotation.
5) Thoracic spine/rib joint mobilizations with active rotation helps mobilize stiffer segments while the client helps out and works on actively earning more mobility.
6) Thoracic spine adjustments to increase rotation through the torso.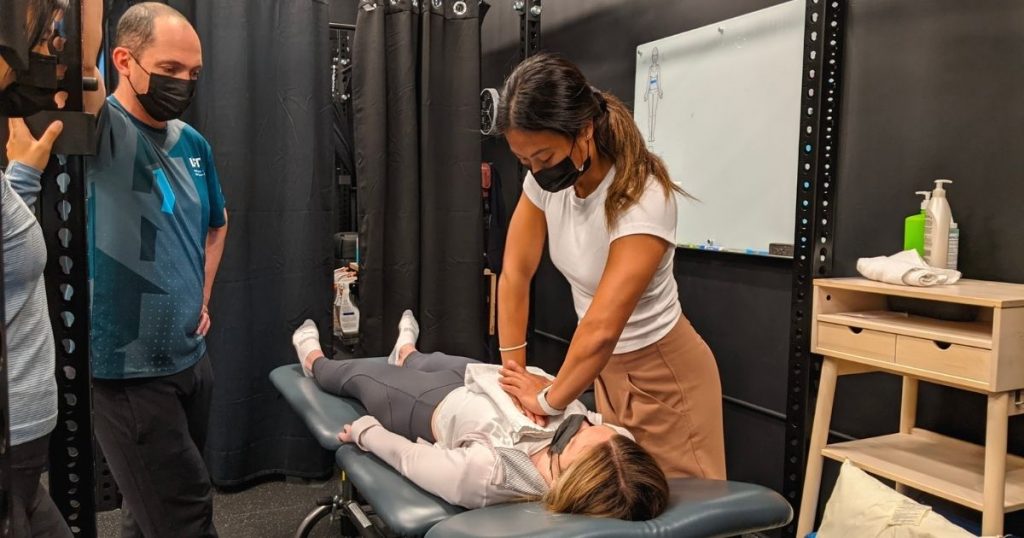 Intramuscular stimulation (IMS)
IMS has the same goals at STM. The difference is that a needle is involved, and the stimulus is bigger, potentially creating a bigger change in the muscle/fascia.
7) In the case of full body rotation, we often perform IMS on the hamstrings to improve hip and knee/tibial rotation.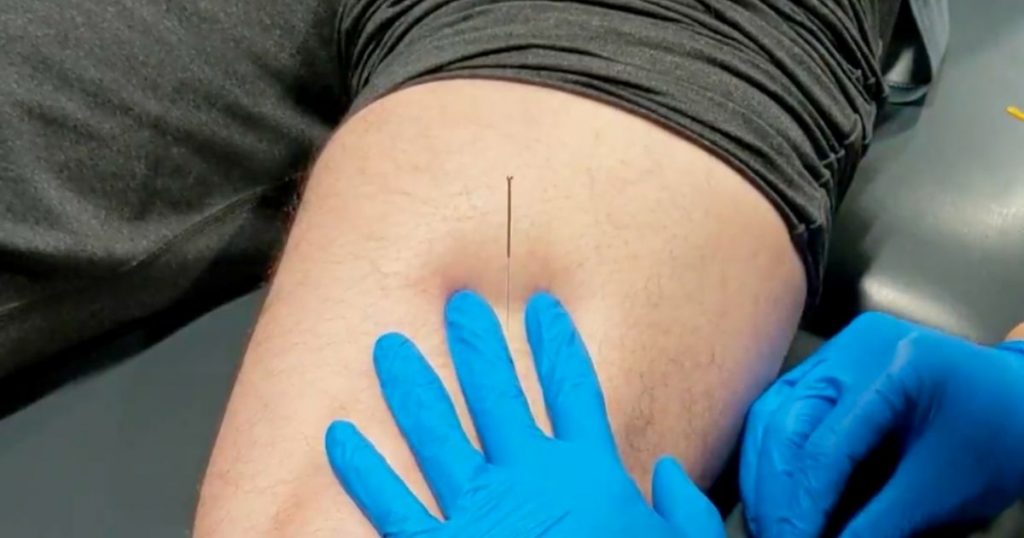 Most of the time, the results of these techniques will be temporary. The next step is maintenance through reinforcing and reloading exercises! 
Stay tuned to our next post in the series: Full body rotation: Reinforce and Reload!