Meet Cameron Fay! Cameron has had a long history with Lift Clinic as a former athlete, mentee and now, Lift Clinic's newest addition to the physiotherapy team. Read on to learn about what drew Cameron to a career in physiotherapy, his rich background in sport and exercise, and how all of this has informed his treatment approach as a Vancouver physiotherapist. 
Can you tell us about your story and history with Lift Clinic?
10 years ago I was at club volleyball practice when one of Lift Clinic's physiotherapists,
Travis 
Dodds, was introduced to our team. Travis taught us prehab exercises to perform before every practice and game. 2 years after that, Travis was similarly introduced to my club ultimate team, coaching us through a new warmup routine to help reduce our risk of injuries. As a result of these experiences,
I started shadowing at Lift Clinic while pursuing my Bachelor's of Kinesiology at UBC
. These shadowing sessions taught me more about the physiotherapy profession and sparked my interest in becoming a physiotherapist.
Lift Clinic was my first exposure to physiotherapy and I'm excited to launch my career as a physiotherapist where it all began.
What drew you to the Lift Clinic team?
What attracted me to Lift was the community. Not only the close-knit community within the clinic between practitioners and clients, but between Lift and the neighborhood community. Lift is involved with many sports teams and tournaments, and this benefits many athletes like it did for myself. Lift has practitioners who are like-minded and share the same values as myself. We strive to help clients reach their goals, value teamwork and have a growth mindset to become better practitioners everyday.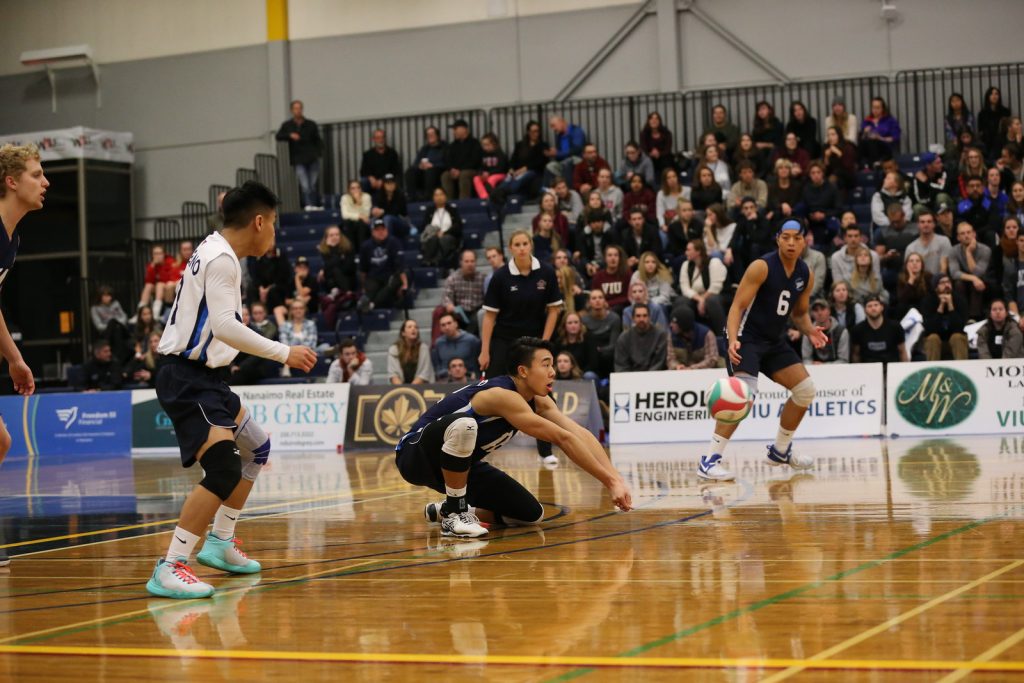 What is your background in sport, exercise, and rehabilitation?
Growing up I played many sports competitively including soccer, baseball, basketball and volleyball. I was the best at volleyball, so that quickly became my favourite. I started playing volleyball when I was 12 years old and got recruited by Capilano University where I played on the varsity volleyball team for 2 years. Aside from sports, I enjoy staying active at the gym. I was a certified personal trainer at UBC during my undergrad and this emphasized the importance of movement in order to live a healthy lifestyle.
How did this impact your decision to become a physiotherapist?
My personal experience with injury inspired me to become a physiotherapist. I tore my rotator cuff during my senior year of high school. This impacted my everyday life. I was losing sleep due to persistent pain which led to a deterioration in my academics, and I was sidelined from the sport I loved playing. Working with physios not only improved my physical health, but my mental health as well. My confidence was built back up and I was eventually able to reach my goal of playing volleyball at the collegiate level. This process made me realize that I want to have this same positive impact on others.
What is your approach to physiotherapy treatment?
In a treatment session with me, you can expect manual therapy, strengthening exercises and mobility exercises. I use hands-on techniques to improve measures such as range of motion, muscle tone and pain. Next, I like to reinforce the improvements we made with manual therapy through exercises that load and lengthen tissues. I'm a strong believer in the importance of movement in everyday life and my goal is to get clients strong so that they can avoid future injury.
Vancouver Physiotherapist Cameron Fay treats with a combination of manual therapy and corrective/strength exercises
What are your physio related interests?
I have a keen interest in shoulder, back and knee injuries, but I enjoy treating all musculoskeletal conditions. These are all body parts I have previously injured which ultimately peaked my interest in these areas. Also, I have experience working with athletes and sports teams and appreciate working with athletes to help them perform at the highest level. 
What are some of your favorite hobbies or interests outside of work? How do those hobbies influence your approach to physiotherapy?
Outside of the clinic you can find me playing golf, volleyball or at the gym. I also have a dog, Tika, that I enjoy going for walks with. As with anyone who picks up a new hobby, I often do a lot of it within a short amount of time. This resulted in nagging injuries or pains because I was doing too much, too soon. This influences my approach to physiotherapy because I recognize the importance of proper load management. I educate clients on how to appropriately load our muscles and joints, so that your body can handle the demands you place on it.