Read on for more about our chiropractor Michelle Kwok's modern, safe, and evidence-based treatment!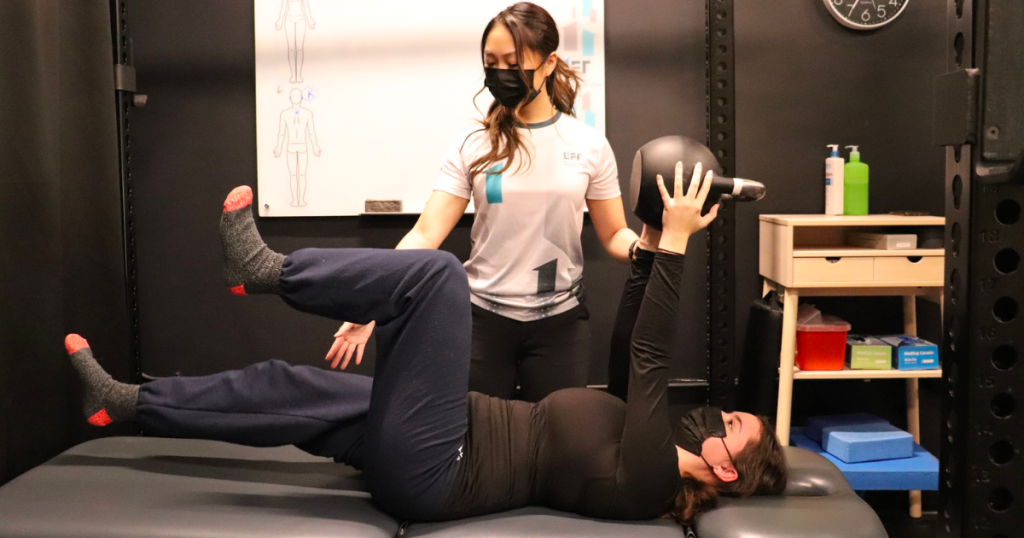 Michelle Kwok joined Lift Clinic in November 2022 with a Bachelor of Kinesiology at UBC and finished her Doctorate in Chiropractic Medicine from the University of Western States, in Portland. In her early career as a kinesiologist, she found her passion to help people as she was inspired by working with a patients from ICBC motor vehicle accidents, long-term disability, and work comp cases. Her background of being mentored by a kinesiologist and a chiropractor with a strength and conditioning background was the foundation of how she approaches her current work with her patients.  
Michelle prides herself on being a modern chiropractor who bases her practice on evidence-based treatment that focuses on prescribed exercises to strengthen and rehabilitate the area of treatment. Whether her patient's goal is to relieve pain, increase movement, improve performance, or establish longevity in their health, Michelle is there to provide a modern, safe, and evidence-based treatment. 
Patient's Independence and Mobility 
Movement-based treatment is another approach she applies to her patients that involves a lot of retesting movement patterns to evaluate the progress and determine if the area is better, the same, or uncomfortable. This focus on mobility allows her to create a baseline to determine long-term effective treatment. 
She expressed that she values patient's independence and movement with her kinesiology background by providing them with the tools and skills by prescribing at home exercises to achieve pain relief, rehabilitation, and mobility. Her client care approach of reinforcing treatment with at home exercises establishes that her patients work independently and that they as a team create long term change in the patient's goals and progress. 
Book an appointment for an initial assessment with Michelle!
Visit our Instagram for updates on Chiro!
What to expect in an initial Chiro visit?
The approach Michelle takes to determine the right course of treatment for new her patients begins with an initial assessment that covers functional movement, pain, and discomfort. This first assessment, helps her understand how the whole body is connected to the issue. From the initial assessment guides an effective treatment plan that actively motivates them to move beyond pain and towards their goals.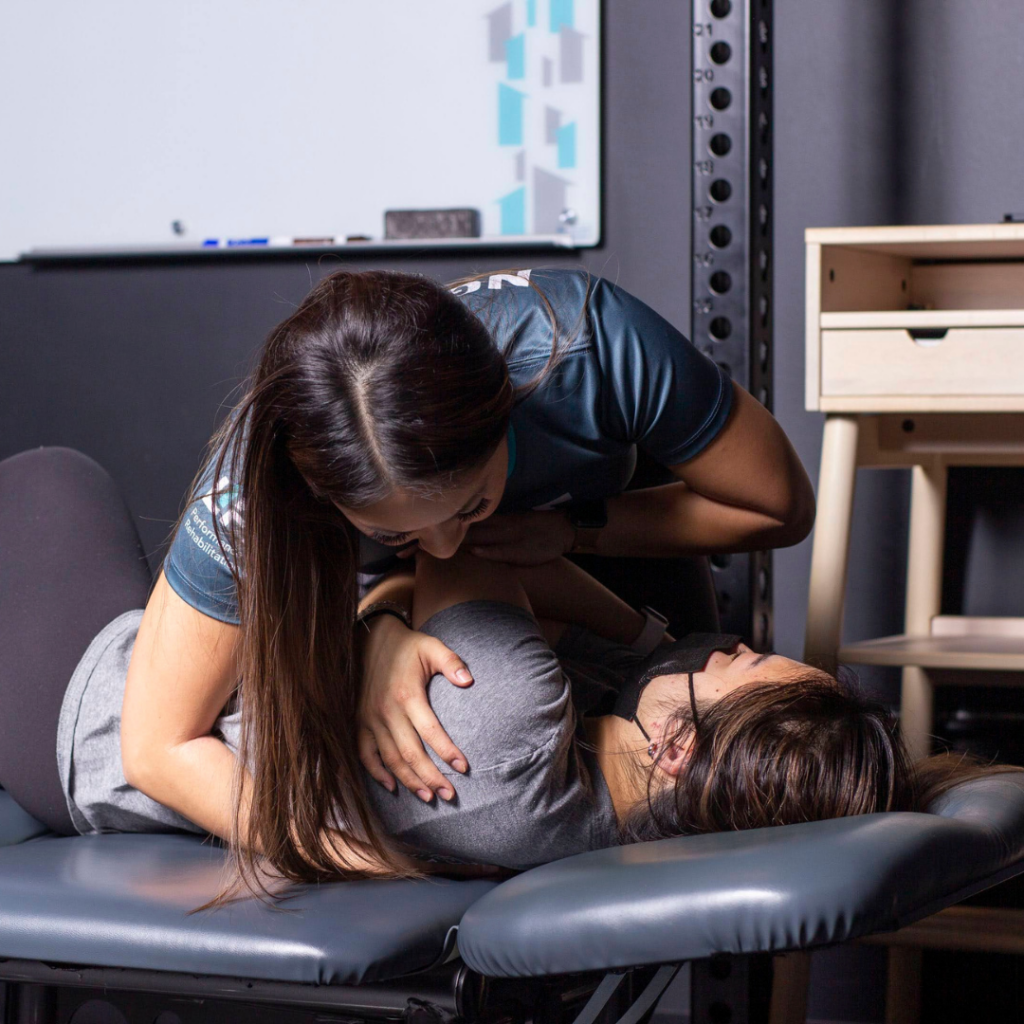 2) Movement testing and re-testing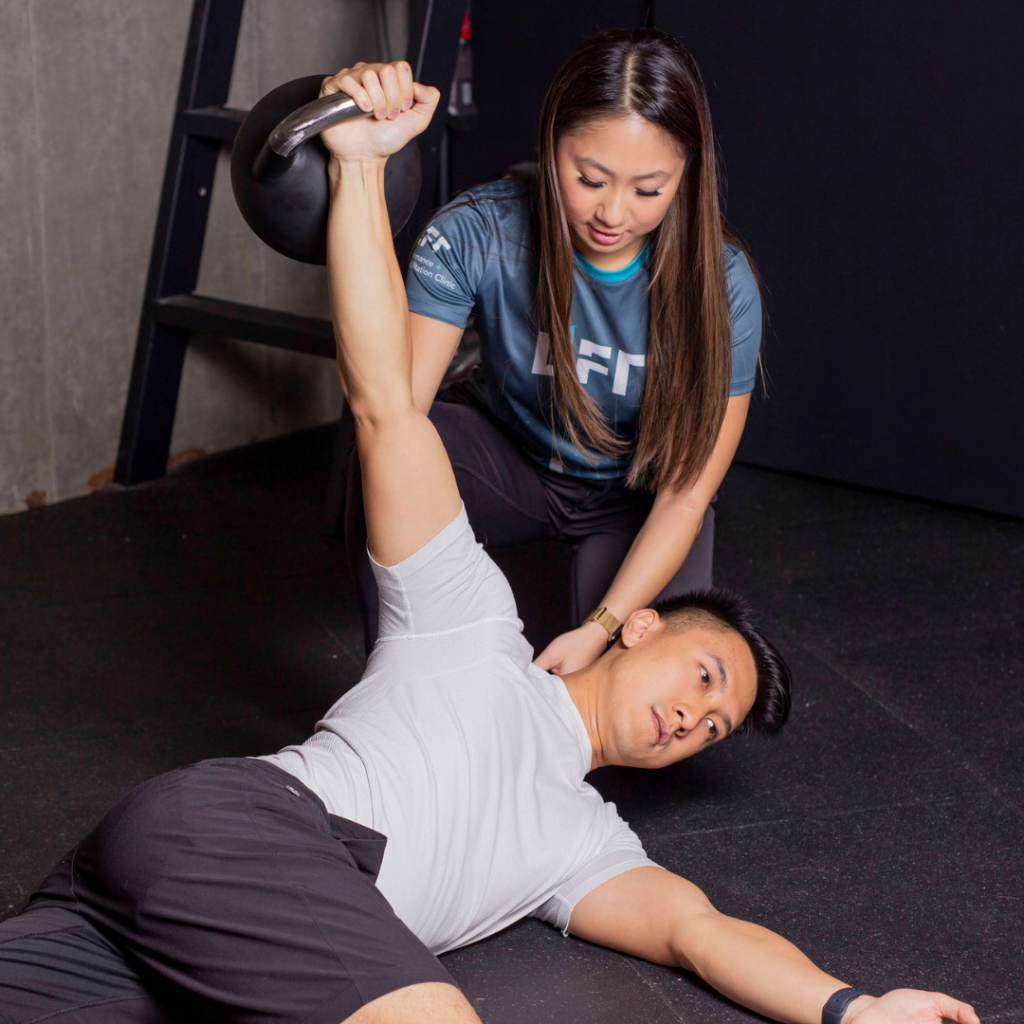 3) Prescribing at home strength and conditioning exercises
What motivates Michelle in her Work?
Continuing her education and knowledge is what drives Michelle in her work and makes her hungry to learn more so she can provide quality care for her clients while continuing to strengthen her knowledge throughout her practice. She carries an open minded attitude into her practice that keeps her proactive and motivated. She enjoys challenging herself and trying new approaches and learning new perspectives by attending educational seminars regularly.
Learn more about Chiro with Michelle!
With Michelle's experience if you're wanting to improve your mobility, strength, fight pain and discomfort Michelle's evidence-based approach will give you the independence to achieve your goals. Michelles passion for helping people and actively supporting her patients allows them to heal and thrive at Lift Clinic. If you're interested in booking an appointment to connect with Michelle and learn more about her modern evidence-based chiropractor treatment, click here. 
Improve mobility, strength, and fight pain with Michelle's evidence based approach!