Vancouver ICBC Car Accidents
So, you've been involved in a motor vehicle accident. Regardless of who's at fault, it's a horrible situation for everyone involved. It happens to even the best drivers, bikers, cyclists, and pedestrians.
It can be a very stressful time. Depending on the severity of the accident, you may be expecting to have some difficulty doing what you normally do every day. You may need some time off work and sport. Early recovery interventions and rehabilitation are key to returning to your normal activities. The good news is that most people will recover well, and our Vancouver physiotherapists at Lift Clinic can help to get you back to doing what you love, sooner.
Physiotherapy Treatments for ICBC Car Accidents Explained
Over the last year, ICBC has made some changes so it's easier for you to get started on your recovery. If you've been involved in a motor vehicle accident, you can commence treatment once your claim is approved. Just provide your claim number, adjustor's name and phone number when booking your appointment. No doctor's referral needed. We also do direct billing to ICBC. Your physiotherapy treatments will be covered for at least the first 12 weeks after your accident. This includes up to 25 Physiotherapy Treatments, 25 Chiropractic treatments and 12 Massage Therapy (RMT) treatments. 
Clients love booking online: Easy, fast, no waiting, available 24/7.
How can Vancouver Lift Clinic help?
Our multidisciplinary team of physiotherapists, chiropractor, registered massage therapist will collaborate together to come up with the ideal treatment plan for your situation. We aim to get you back doing what you love as soon as possible.
The Role of Physiotherapy
Our physiotherapists can do a head to toe assessment to determine the location, type and severity of the injuries sustained after the accident. They also take objective measurements so we can keep track of how your recovery is going. With the information from the assessment, they then provide a detailed report with the diagnosis to ICBC, and to the other members of the recovery team.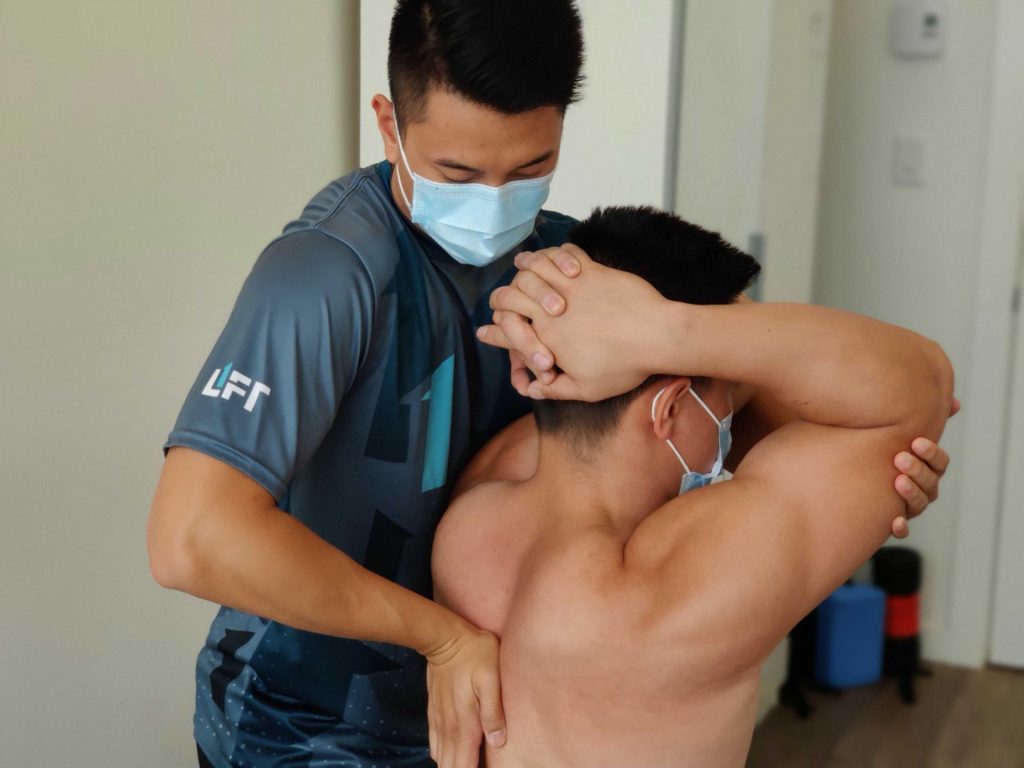 If you're suffering from whiplash, concussion, sprains, strains, and/or fractures, our physiotherapists are trained to treat each condition. The treatment plan would include an approximate timeline of your recovery, treatment of factors contributing to your symptoms, and progressive self-management and pain management strategies. During each session with a physiotherapist, they can provide education, advice, and treatment through a combination of hands on manual therapy and exercises to help you reduce your pain, swelling, inflammation, and to get you feeling stronger and moving better sooner.
Recovery Checklist after a Car Accident
Check yourself to see if you have sustained any injuries that require immediate medical attention.
Document any other injuries.
Report your claim to ICBC by calling 604-520-8222.
Book an appointment with a clinician at Lift Clinic. Click here to book online.
Bring your ICBC Claim Number, Adjustor's Name and the Phone Number of the Adjustor to your appointment.
Show up to your appointment and start your road to recovery!
Contact Us For Questions. We're Physiotherapy Experts!
Contact us through phone or text at 604-229-3500 or email us at info@liftclinic.ca.