We are only days away from opening our new and improved clinic! On June 1st, 2021, we will be fully up and running. With new equipment, an innovative open-floor design, and additional therapy spaces, Lift Clinic is fully loaded to provide top-tier treatment to clients. 
Read on to prepare for your first appointment in this awesome new space!
Where is the new clinic located?
Worried that the new location will be too far? Have no fear, 4030 Knight Street is a short 5 minute walk or 2 minute drive away from our old location. We super stoked to be able to stay within the Kensington- Cedar Cottage Community. 
As part of King Edward Village, parking is available underground for a max of 3 hours. The stalls are a bit cramped, so if you have a bigger car or want to avoid the hassle there is street parking on King Edward Ave, Kingsway, and Knight Street. Keep in mind that street parking is time restricted between 7 am and 9:30 am as well as 3 pm and 6 pm.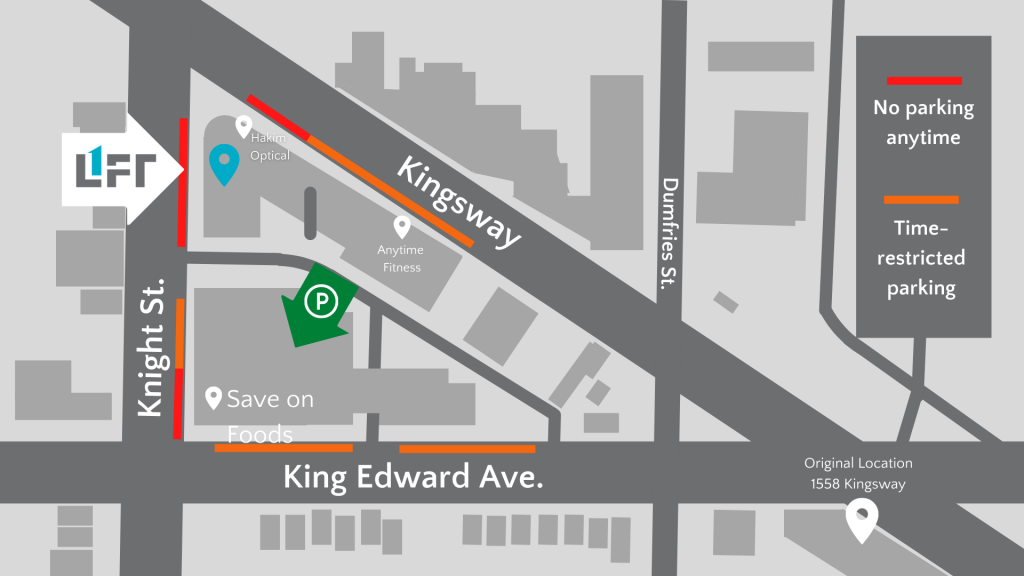 Be one of the first clients treated in our new location!
How can I prepare for my first appointment?