Vancouver Strength and Conditioning
Level Up Your Sports Performance
with Lift Clinic
Looking for strength and conditioning program in Vancouver?
Read on below…
How Our Unique Strength and Conditioning Program Can Help You Get Your Goals on Track:
Meet our Strength and Conditioning Coaches
Common Strength and Conditioning Performance Goals We Frequently Work With
Full-body movement checkup
Jump higher
Run faster
Strength and conditioning for jumping
Build strength
Core stability
Squat deeper
Press better
Carry better
Hinge better
Mobility development
Advanced flexibility (yoga, dance and gymnastics)
Clients love booking online: Easy, fast, no waiting, available 24/7.
Strength and Conditioning Packages:
Eligibility: All ages and backgrounds welcome!
To Book: For 1:1 training, view appointment availability here.
For group training (2+ participants) please call or email to book
1-1 training sessions focus on personalized exercise programming for specific training goals that entails an in-depth experience with your strength and conditioning coach. View appointment availability here.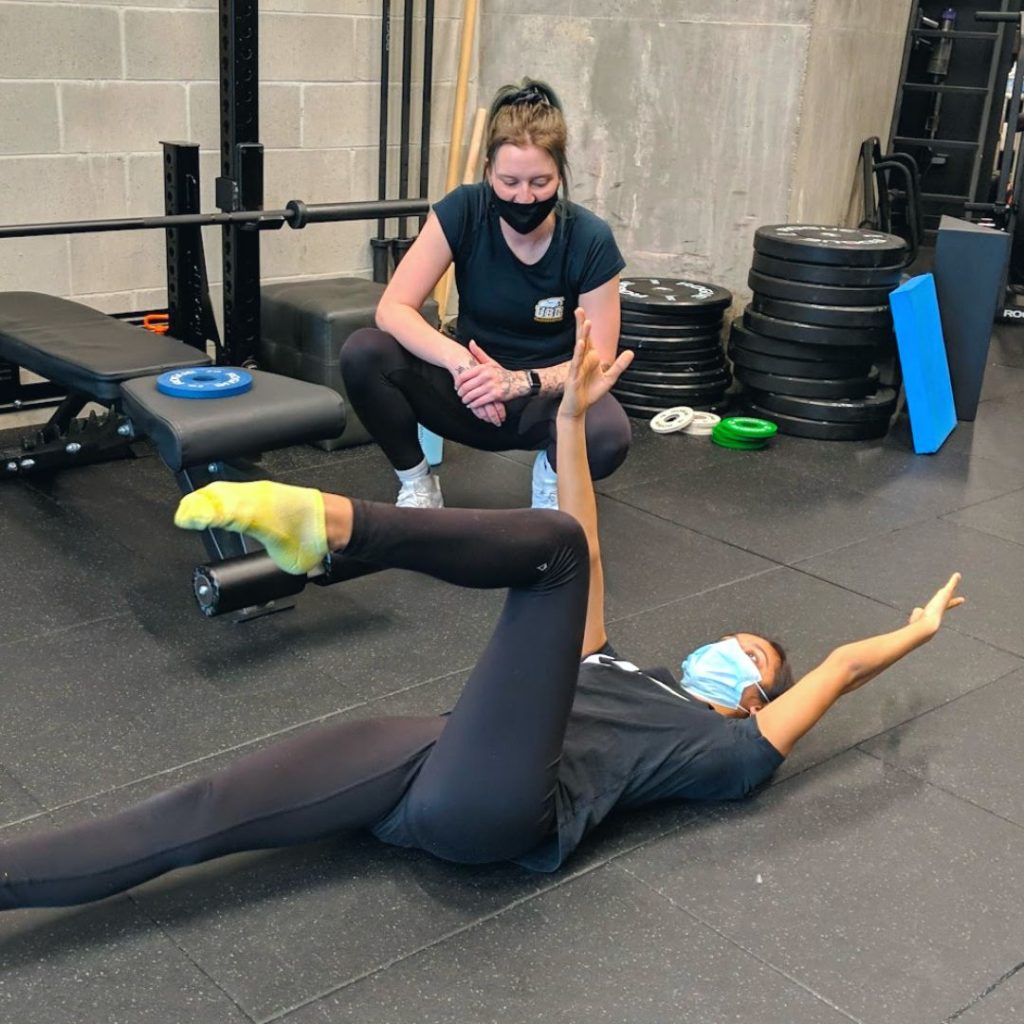 Join our 1-hour S&C sessions with your workout partner! With personalized strength and conditioning sessions tailored to your goals and needs, you'll maximize your performance potential and see it pay off. Please contact us to book.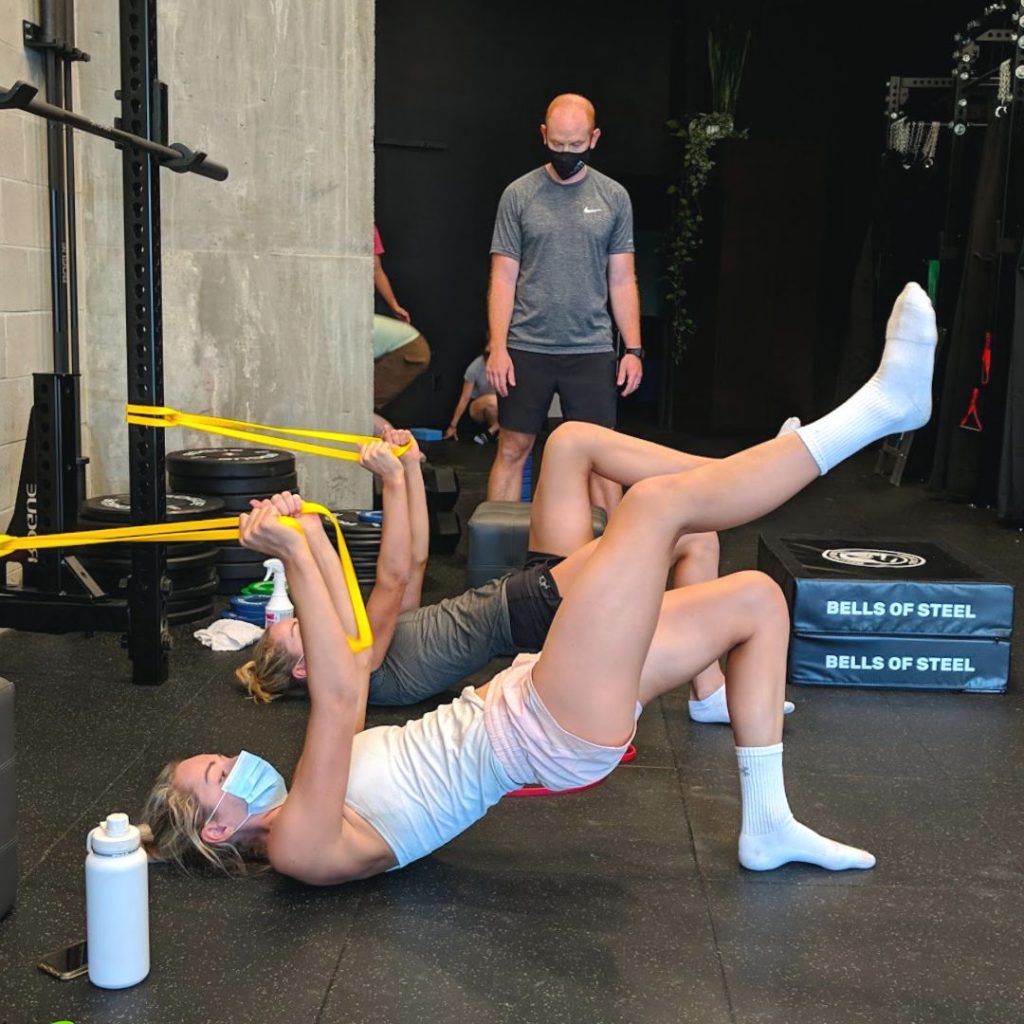 Perfect for groups of friends or workout buddies, our 1:3 training sessions are a great way to enjoy the camaraderie of a group along with personalized coaching from our strength coaches. Please contact us to book.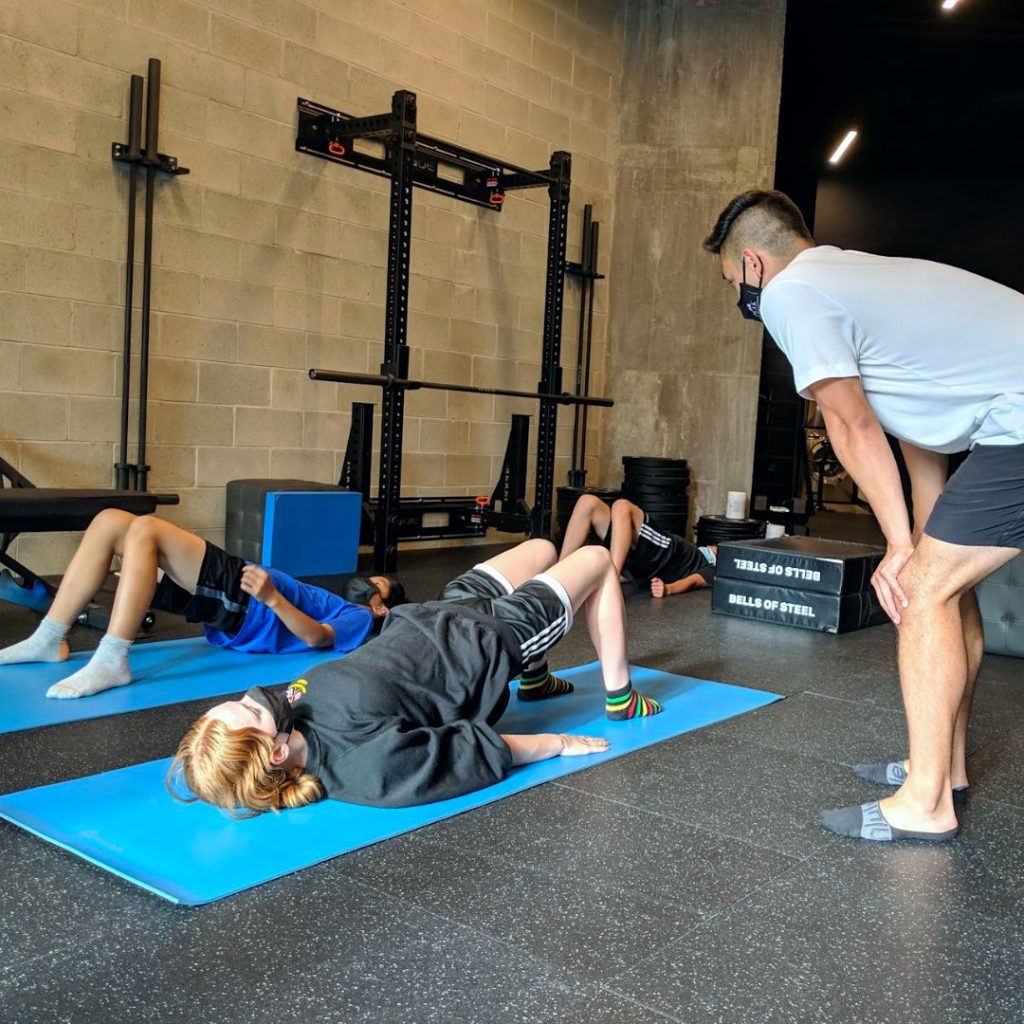 Small Group Training (1:4 or 1:5)
Our small group training option is available for groups of 4-5 participants. This is a popular option for groups of friends or athletes that want to work together to achieve similar goals. Please contact us to book.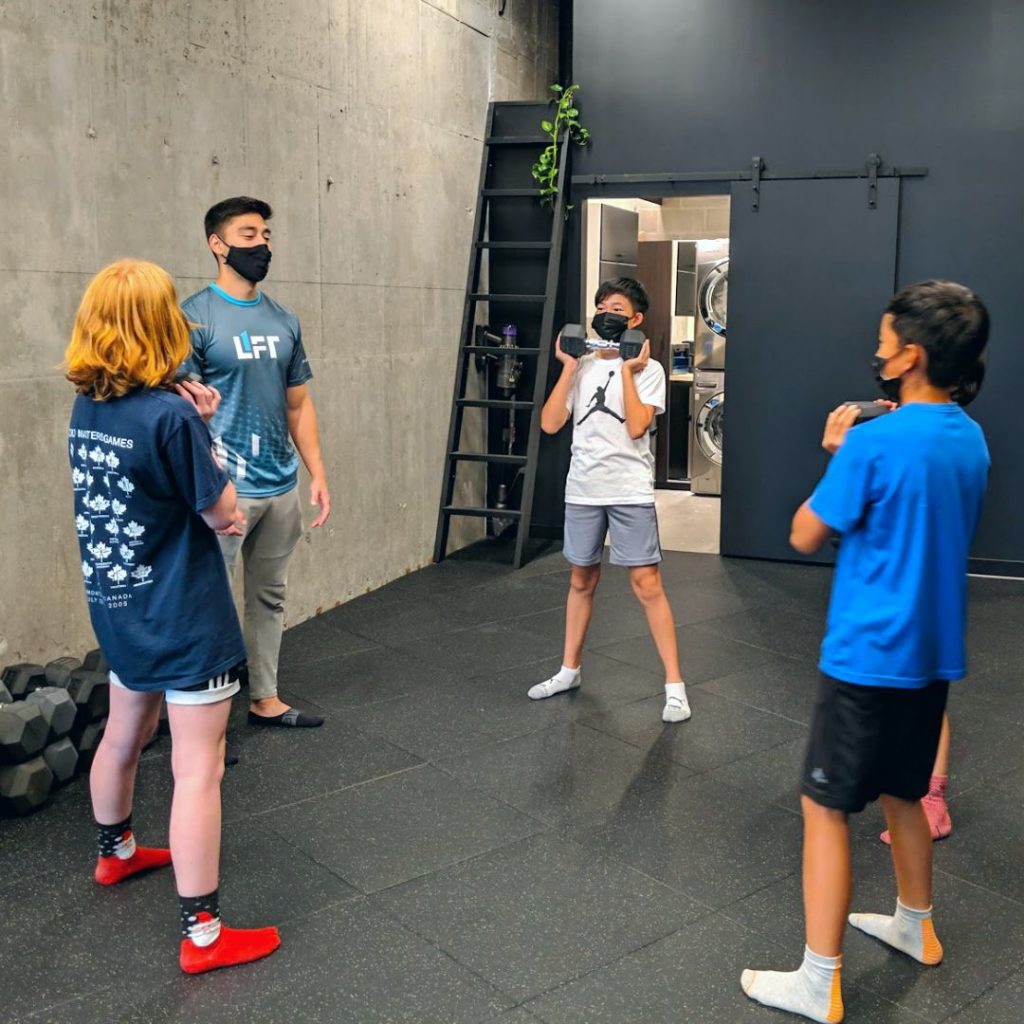 Available for groups of six or more athletes, this is our most popular option for coaches who want to incorporate strength and conditioning into their team's training and practice regiment. Our strength coaches provide sport-specific coaching and programming for both off-season and in-season training. If you want to prepare for the start of the season or peak for the championship game, we're here to help. Please contact us to book.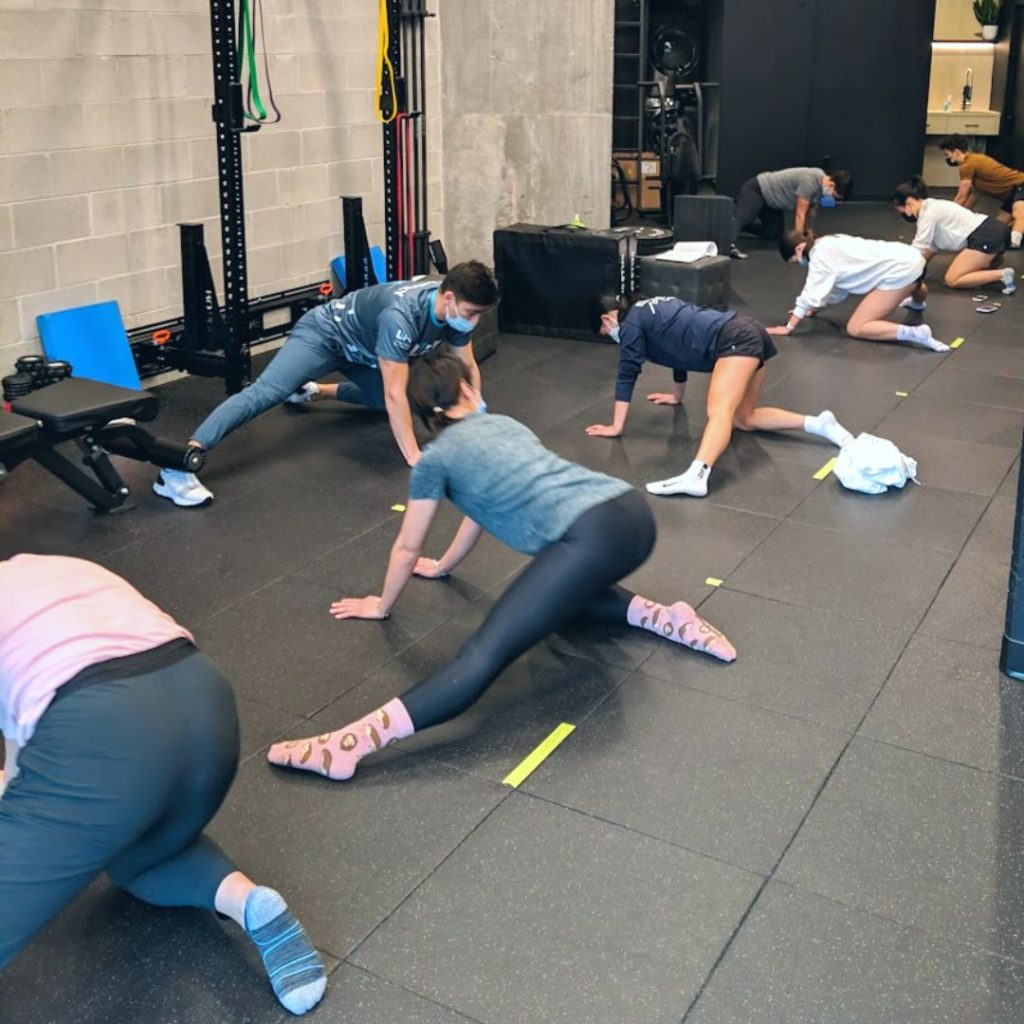 Online and On-Field Training
Outside the walls of our clinic, we also offer on-field/online training to those who are looking for team or club-wide training programs and sport specific warm ups.
For information about this service, please reach out to travisdodds@liftclinic.ca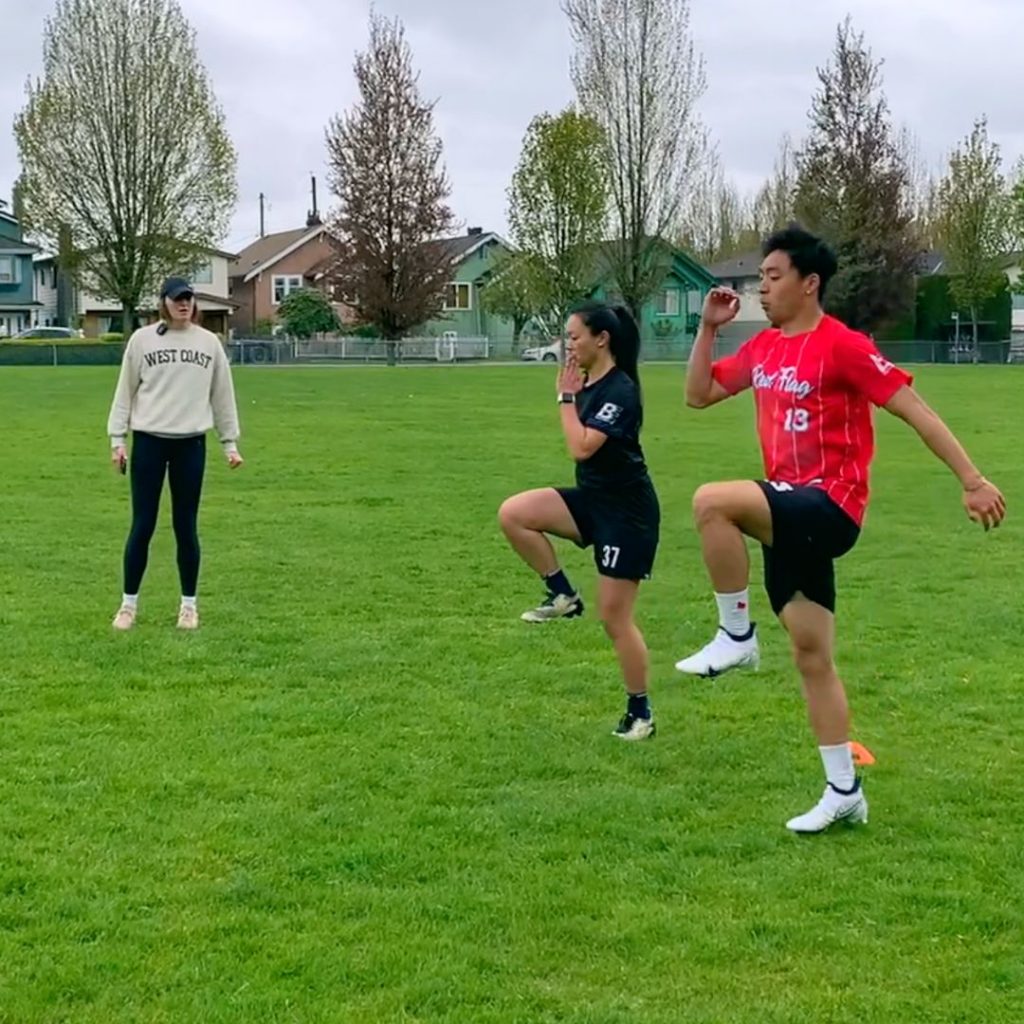 4-Week Personalized Strength Program
Come in for a thorough consultation and get a program from a top strength coach, made specifically for you and your goals. Our programs are uploaded to Teambuildr, a modern software that makes it easy for you to access your program wherever your preferred training environment is.
Alternatively, you can add four 1:1 in-person training sessions to get support and coaching on top of this independent program.
View appointment availability here.
Clients love booking online: Easy, fast, no waiting, available 24/7.
Vancouver Strength and Conditioning Services in
the New Normal: Clean, Safe, Secure
At this time, clinicians are wearing masks and client masks are optional. Our team are fully vaccinated against Covid-19 and we maintain a clean, safe facility.
FAQ - things people ask us about
strength and conditioning.
Which sports do your strength coaches work with?
All of them! Our strength coaches have a range of experiences through participation themselves as well as working with many high performing young athletes in the past. Volleyball, basketball, wrestling, you name it!
Whether or not our coaches have played or worked with athletes who play a specific sport, our knowledge base and network fully supports training young athletes in sports that are new to us. We can design effective programs that are both broad and specific to your sport, whatever meets your needs. 
On top of that, this 6 week program covers the fundamentals of strength training. Whether you're a competitive swimmer or aspiring to be a pro snowboard, you'll see some awesome improvements in your strength and confidence in movement. 
Is strength training safe?
Yes! A common misconception is that strength training is dangerous for youth athletes. We assure you, this is not the case, and unfortunately it's held many kids back from reaching their highest potential. 
Strength training can be dangerous for youth (or anyone really) if:
they haven't learned the proper and safe technique for an exercise
they load too heavy or progress too quickly
they use equipment incorrectly
In our strength and conditioning programs, a strength coach guides participants through a program designed to cover the fundamentals of strength training in a safe environment. With proper supervision and encouragement, you can increase your strength, endurance, sport-specific skills, and confidence!
Clients love booking online: Easy, fast, no waiting, available 24/7.
Every Day, Our Services and the Team Here at Lift Clinic Help Clients Like You.
Based on over 170 reviews
Wow what an experience! I booked with Diana to address my recurring knee pains with weight training. She did a great job in the assessment and immediately recognized the possible mobility issues that are causing the discomfort. We went through a few exercises and some physical treatment that left me feeling better than ever! This was my first time, but Diana didn't waste any time in making it a comfortable experience. Looking forward to booking again!
I came into see Diana for sacral nerve pain that I've been experiencing for quite some time over the last few weeks. Over the entirety of our session, my hip range of motion increased substantially and I was able to move pain free even before our session finished! She educated me extremely well and gave me great home exercises to work on until our next session. Thank you Diana and the team at Lift!
First visit at the new Lift Clinic location, which moved from Kingsway onto Knight street, around the corner. Space was clean, and I love the cushy flooring. RMT visit with Michael Fung was super as usual, and I'll be working on the stretch Mike showed me to try to ease my ropey back and shoulder muscles. Good covid safety protocol adherence. Felt safe and comfortable during my visit.
Daniel is absolutely fantastic. Not only does he get you up and moving again as quickly as possible, he knows when to push you and when to be more cautious in the amount of physical activity you should be doing. Highly recommended.
Nicole McNamara
2021-09-02
After needing shoulder surgery back in 2017, I was so afraid that I would be one of those volleyball athletes who struggles with shoulder pain their entire career. Thanks to Travis and his team at Lift Clinic, I trust that this isn't the case. Travis helped me so much throughout my recovery, and has continued to do so over the years. He has so much knowledge of the human body and the importance of the neck when it comes to shoulder health. After releasing tension in my neck my shoulder felt stronger and without pain. I am so grateful for Travis and Lift Clinic for helping me keep my shoulder healthy over the years so that I can feel my best out on the court!
I have been going to LIFT for a number of injuries (including lisfran foot fracture, torn rotator cuff/shoulder pain and runner's wear-and-tear) over the last few years - they're comprehensive approach is second to none. They don't just treat the issue, they are committed to finding the root cause and fixing that. If I could rate 6 stars I would.
Henry was very friendly and knowledgable. I felt relaxed.
Sheldon Hiemstra
2021-08-18
Daniel was very thorough in his assessment, achieved results in the treatment and had good advice on how to continue to work on the issue at home.