Learn how strength training for youth is safe as it can help reduce injury, enhance confidence and performance so youth can play at there very best. 
Although there are certain factors to consider regarding youth (ages 12-18) participation in strength training, it is not inherently dangerous. Most research suggests the opposite is true, which is that youth can greatly benefit from strength training, as long as the exercises are completed with proper technique and under the supervision of a qualified coach. Participating in a supervised strength program can have many benefits for youth including reduction of frequency and severity of injury, enhanced strength, speed and coordination as well as improved psychological well-being. Below are some considerations before you begin strength training as a youth athlete.
Some considerations for youth strength training​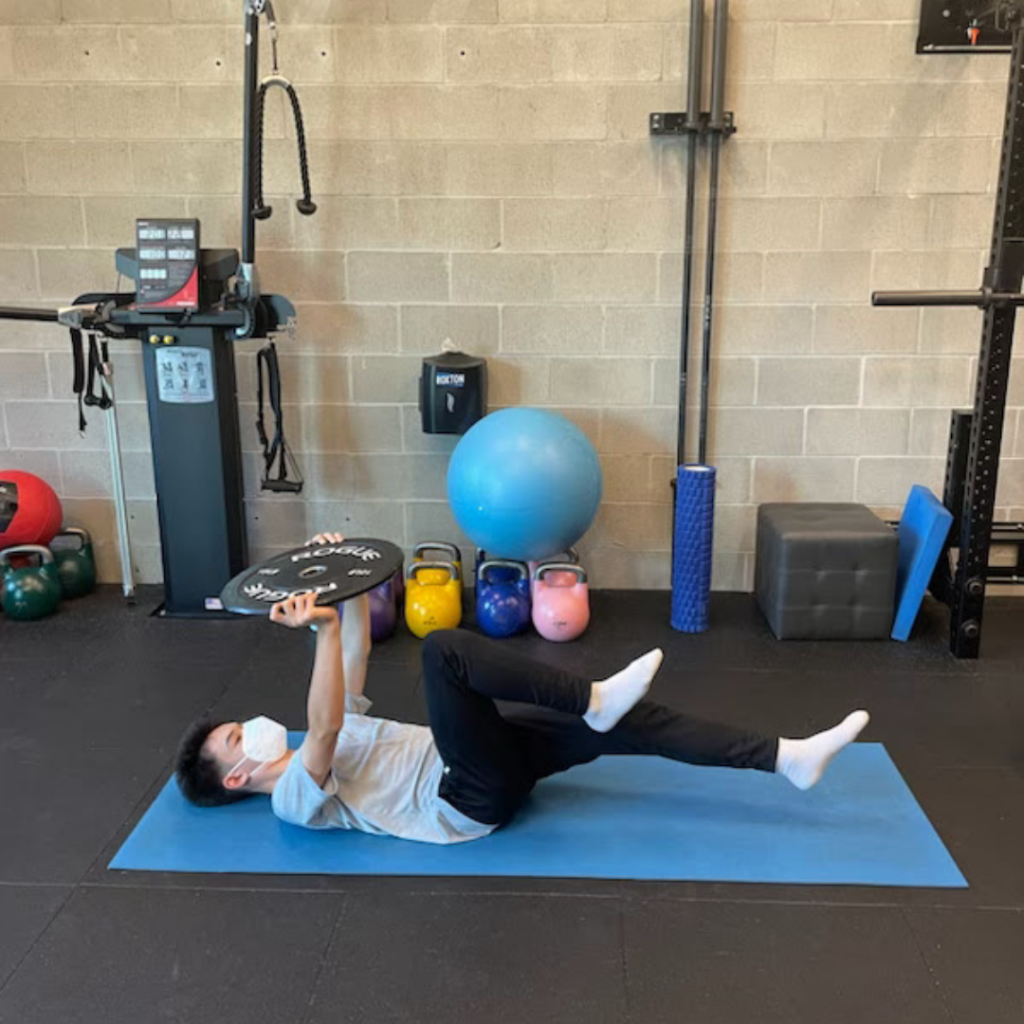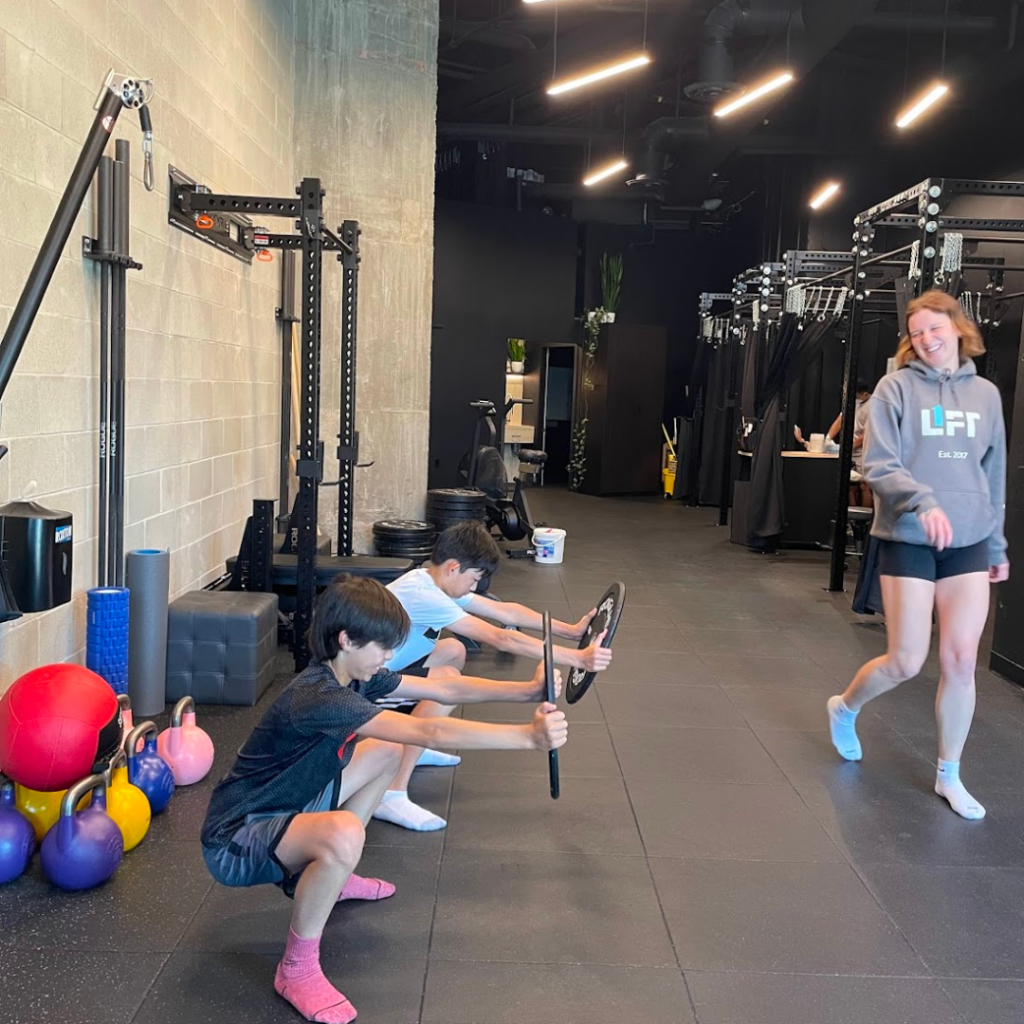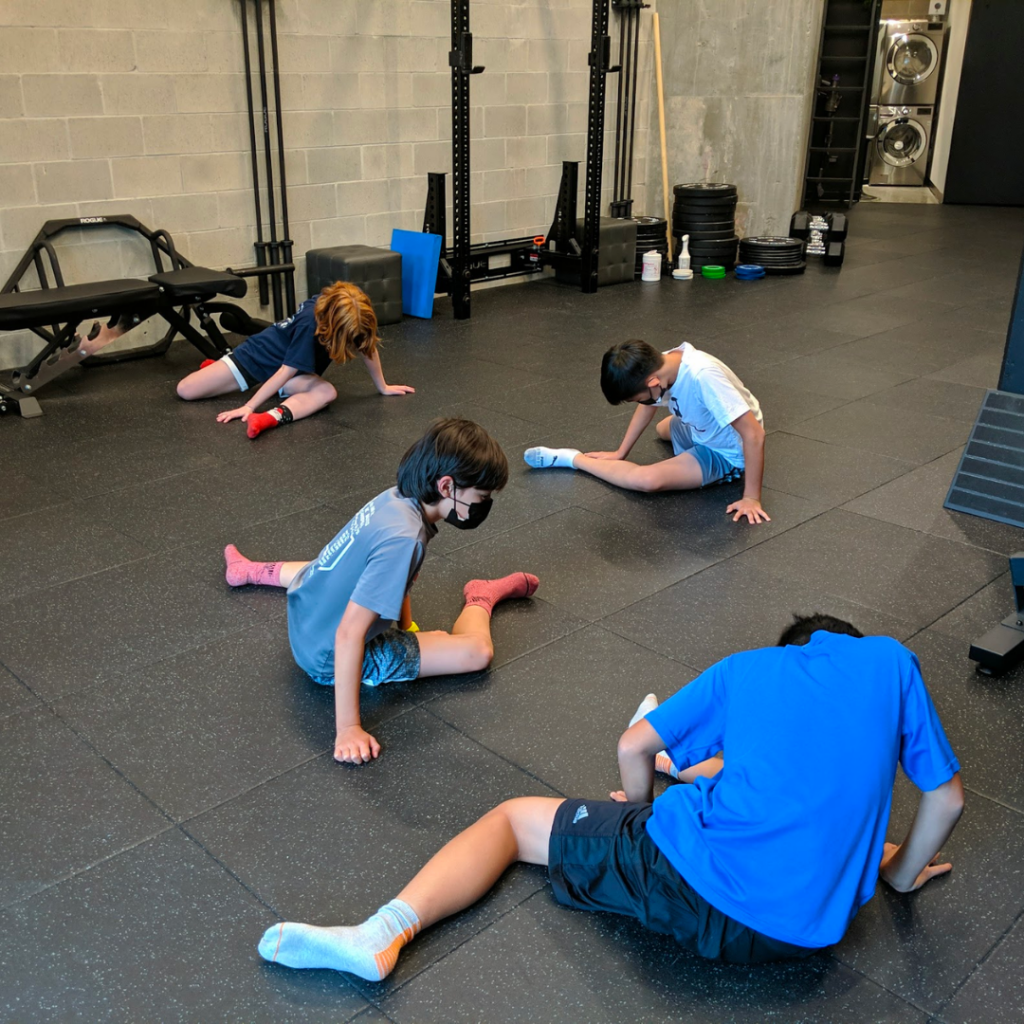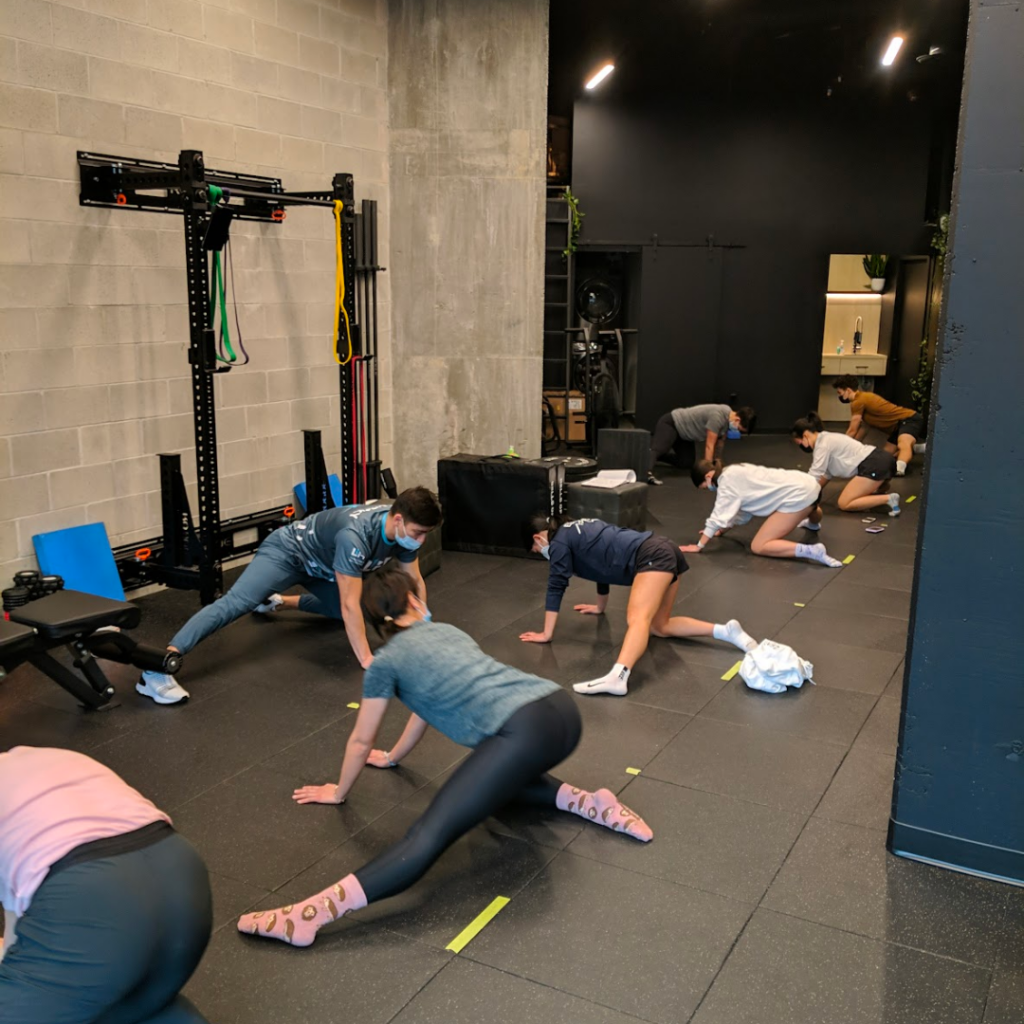 Focus on technique
When beginning a strength training routine, the emphasis should revolve around performing exercises with proper technique. Practicing proper form will allow the athlete to acquire all of the benefits of the exercise and help improve bodily awareness and coordination with movement. In general, completing 3 sets of 8-12 repetitions is a good place to start. Completing 8-12 repetitions of an exercise requires the person to lift lighter weights. Be prepared to spend a long period of time building proper technique. This takes time and practice, so be patient with yourself as you build this new skill!
Stick to the basics
Before jumping into complicated exercises, focus on mastering the foundational movements! These include squat, hinge, lunge for the lower body, and upper body push and pull. These movements are the most effective in incorporating multiple muscle groups and utilizing the entire body. Only once the basics are mastered, should you move into more complex exercises!
Prioritize rest between workouts
Rest is a very important factor that plays into recovery and injury mitigation. When strength training, it is best to begin with 2-3 days of training while keeping 1-2 days in between training sessions. This is also dependent on the athlete's level of activity outside of strength training such as sport practices and competitions.
Reach out to a qualified coach
Although the internet can provide information, it can be hard to decipher what source is providing the correct information. This can prove to be confusing and so to ensure you are getting the most reliable information and reach out to a trusted professional! Make sure that the coach you are reaching out to has the credentials and experience that equips them to work with youth populations.
Visit our IG post to see our key takeaways!
Lift Clinic offers specialized youth strength and conditioning programs to empower youth to accomplish their goals and reach new levels! There are a variety of strength training programs from 1:1 to small group training (+6) that provides the best fit for youth athletes goals. 
Proper guidance and increased performance 
While there is the common misconception that strength training can be unsafe for youth with proper guidance from our strength coaches Shauna and Max every program is uniquely built to achieve enhanced performance and increased confidence.
In our strength and conditioning programs, a strength coach guides participants through a program designed to cover the fundamentals of strength training in a safe environment. With proper supervision and encouragement, you can increase your strength, endurance, sport-specific skills, and confidence! 
Book an appointment to begin your youth strength training journey.