Hi! My name is Diana Pham and I am a 2nd year Physical Therapy Student at Western University.
Last month we got to meet Jo, our new Client Experience Manager! In this blog post, I share my experiences working remotely with Lift Performance and Rehabilitation Clinic as a graduate student. For current and prospective university students, keep reading to learn how I balanced work and academic life.
How did you get involved with Lift Clinic?
I had no clue a small conversation with Travis Dodds, clinical director of Lift Performance and Rehabilitation Clinic, would lead to almost 2 years of working with one of the best multidisciplinary clinics in Vancouver. I had just graduated from the University of British Columbia with a Bachelor in Kinesiology. I was working full-time as a certified personal trainer when Travis contacted me. I was preparing to move to the East Coast to start my Master in Physical Therapy and was unsure of how I would be able to work remotely. I remember being hesitant about accepting this position because I had no clue how I would be able to manage a full-time course load as a graduate student and a part-time position. I imagined myself being stuck in the library every day for 12 hours buried in endless course material. Nevertheless, I decided to accept this opportunity.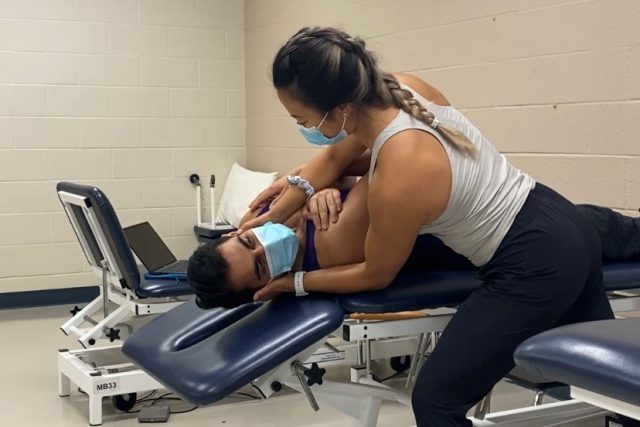 When I began my studies, I was able to balance my academics and work with Lift Clinic because of how flexible my hours were. Regardless of the number of assignments or exams I had, I was always able to dedicate a couple of hours throughout the week to oversee billing and social media processes. These tasks were ideal for a remote position because all that was required was a laptop and mobile device. With Janeapp's online scheduling and the clinic's virtual phone system, I was able to interact with clients quickly and effectively. Performing work tasks was a great way to break up my studying time as it allowed me to take a brief step away from my academics.
Through regular video conferences and an online communication platform, I was able to stay connected with Travis and the rest of the Lift Clinic team to maintain ongoing improvement of services. I was provided the opportunity for professional development through weekly mentorship workshops. Being able to see first-hand what a quality treatment session entails from each clinician at Lift Clinic has inspired me to be the best physiotherapist I can possibly be to ensure exceptional care to all of my clients.
Why did you choose to pursue a career in physiotherapy?
In a simple explanation, I've always wanted to be in a profession that helped others explore their maximum potential. To me, providing physiotherapy is not a means to simply treat an individual solely based on their injury or condition. Rather, it's a unique opportunity to promote a meaningful, proactive approach to one's well-being and quality of life. As an active individual, this profession allows me to incorporate my experiences and skills into practice.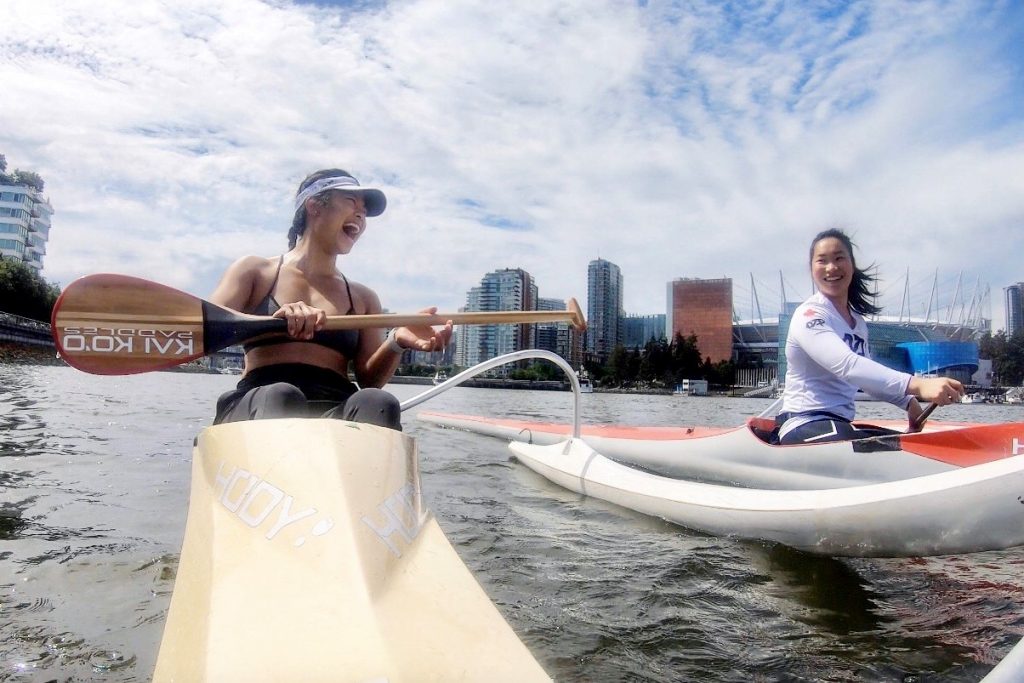 What was your biggest challenge and success being away from home?
During my time away, I found that adjusting to a new city was the biggest challenge. Growing up in British Columbia, I was accustomed to the landscape and mild climate of the West coast. However, moving to London, ON was a completely new experience. It's safe to say that I've never experienced a long winter with lots of snow, but I've managed to survive two now with all my layers of winter clothing! With being away from home, my greatest success was in building an extensive support network. Having friends and classmates to help guide and navigate me through the ins and outs of living in a different province allowed me to smoothly transition to life away from home.
What is next for you after completing your studies?