We've worked hard to create a safe experience for our clients.
We remain committed to help you heal and thrive in this challenging time. We're thankful for your support as we work to get through this together.
Here's what you can do to play your part:
And this is what we're doing:
Staff screened for symptoms of Covid daily prior to shift
Best-practice cleaning and sanitization procedures between every session for clinicians and all contact surfaces.
Incorporate virtual treatment in your treatment plan where appropriate
Wearing PPE (mask) for your session
Where possible, sessions are spaced out so they don't start at the same time
Our Gym Partner Enhanced Performance reopened mid-June. They will continue to run a hybrid service model with virtual and in-person sessions that respect best practices such as social distancing etc., and limit the number of people in their space to 5 or fewer clients and 1 coach.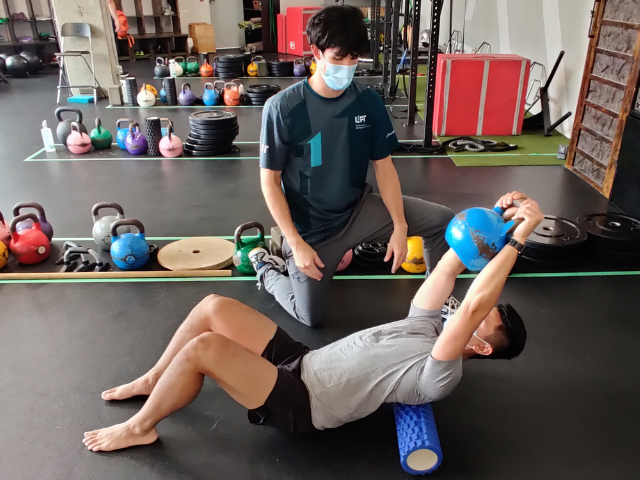 Yes! in-person treatment is open, but give thought to virtual treatement and hybrid treatment plans.
We've now helped hundreds of people through virtual care. While resuming in-person care, we will continue to use virtual because it works. Your clinician may recommend virtual follow-ups as part of your treatment plan. We have helped people with everything from back pain to overcoming shin splints and hitting new running personal records
A few of the best things about virtual care:
decrease your travel time
eliminate risk of coronavirus transmission
develop, assess and progress home exercise at home!
continue your treatment plan if you catch a cold
YES! If you have more questions please feel free to reach out. 
Phone – You can reach us at 604-229-3500 and dial your clinician's extension, or direct questions to Travis Dodds, clinic director.
Text/SMS – also available at 604-229-3500
Email – use the contact form at the bottom of this page!
Instagram – We also accept direct messaging through our clinicians' instagram accounts @tdphysio @chirobydan @mikefungrmt @sammovesit @hyphysio
Even one minor symptom is a concern, we're grateful for your vigilance and caution. If you are booked for an in-person session but it is determined that you don't meet pre-screening criteria, your session will be changed to a virtual appointment at the same scheduled time. Appointments unsuitable for virtual therapy (including all Massage Therapy appointments) will be re-booked without a cancellation fee.
The screening survey will arrive as an email from our booking system, Janeapp, 2 hours prior to your scheduled appointment. Please keep an eye out for it. It should take 2-3 minutes to complete. This is a requirement of our profession and is considered mandatory for our appointments. Stopping the spread of coronavirus begins by limiting potential exposure so this is a great way to keep us all safe.
Clients love booking online: Easy, fast, no waiting, available 24/7.